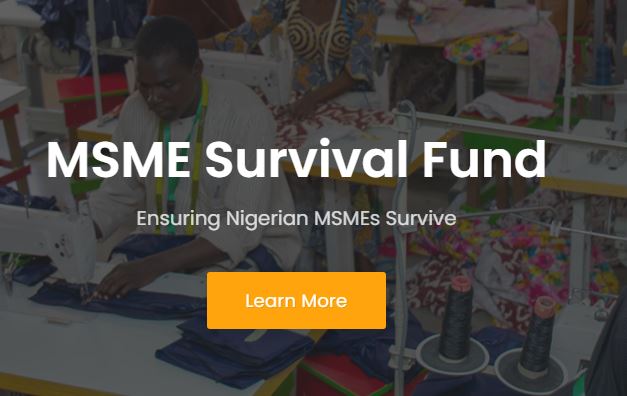 Special Assistant to President Muhammadu Buhari on Micro Small and Medium and Medium Enterprises (MSMEs), Tola Johnson has disclosed that formalization Support is one of the benefits that MSMEs will enjoy under the newly rolled out MSME Survival Fund by the federal government.
"The government will provide free CAC Business Name registration for 250,000 new businesses'' he disclosed.
"There is CAC (Corporate Affairs Commission) free registration; it is free for the MSMEs but the government is paying the CAC for this. What the government has done is to say to the CAC, you do this regularly to the MSMEs at about N12,000 or thereabout; give it to us at half price, we will give it to the MSMEs free".
"They will tell you they don't have N10,000 to N12,000 to register their businesses. The government had promised that at some point, we will do and I think the opportunity has come now; the opportunity cannot be better than now.' Johnson disclosed.
Johnson, who is the Project Coordinator, also added that the schemes were part of the Economic Sustainability Plan drafted by Vice President Yemi Osinbajo-led committee and approved by President Muhammadu Buhari.
"The Payroll Support targets 100,000 businesses. However, the number of individuals who will benefit from this is 500,000. What the government has done is to say that there a lot of MSMEs that have been affected by the COVID-19 pandemic lockdown". He disclosed.
Having a business registered with the Corporate Affairs Commission comes with a lot of benefit which include being able to operate a bank account in the business name, access to grants, loans and other forms of funding, enhancing business perception and helping to put structure to the business.
Registration for MSME Survival fund can be done HERE