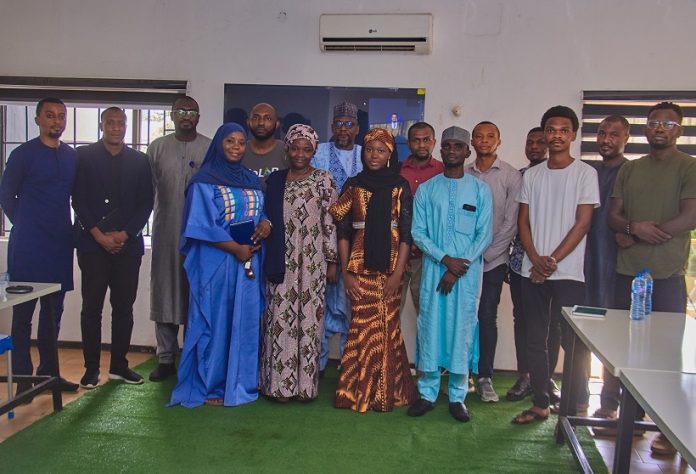 Innovation and technology hubs continue to provide a potential link towards addressing Nigeria's employability gap through the provision of skills, incubation of innovative ideas, and access to entrepreneurship support services. Consequently, since 2019, Innovation Support Network (ISN) Hubs, Nigeria's national network of over 140 hubs across 25 states in Nigeria, has organised and supported collaboration among hubs to drive economic development through policy advocacy, capacity building and strategic partnerships. 
In furtherance of these efforts, ISN Hubs has launched the Hub Meet-up series across select states to provide a physical platform for Hubs and other stakeholders in the innovation ecosystem to share experiences, network, learn, and collaborate on a number of initiatives that will drive innovation in their respective states. 
The first edition, which took place on May 16th 2023 at Ihifix Hub in Kaduna, had in attendance representatives of the hub community, government agencies, and non-governmental organisations, who exchanged ideas around best practices and resources needed to promote technology, innovation, and early-stage entrepreneurship within the Kaduna ecosystem, while encouraging investments and partnerships that will support the growth of hubs. 
Speaking at the event, Hanson Johnson – Ecosystem Director of ISN Hubs, said "Most developed economies such as the United States, Russia, Germany, Japan, and others are world leaders due to their efficient deployment of technology, innovation, and entrepreneurship. This future for Nigeria is somehow dependent on how fast we can act as hubs. I believe we can."
The event also provided an opportunity for members of the hub community to discuss their challenges and potential solutions towards the continued growth of the innovation ecosystem in Kaduna State and Nigeria at large. In addition, discussions about how the Kaduna hub community can leverage the ISN Hubs platform to achieve their objectives were heard. 
Overall, attendees were able to develop concrete action plans and initiatives that will improve the quality of support services available through hubs and incubators. They also agreed on the need for improved government support as a major factor that would galvanise the efforts of hubs to drive Nigeria's economic growth.
To attend the next ISN Hubs Meet-up in your state, contact the ISN secretariat at Secretariat@isnhubs.org.ng