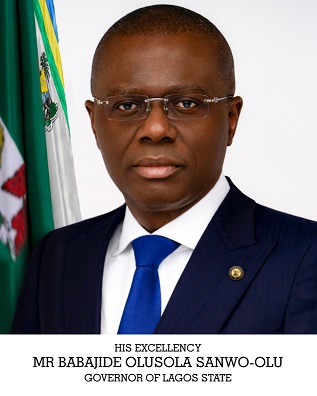 The Lagos State government says it is focused on increasing retail trading in the state to over 60 percent in order to ensure it utilizes the Nigerian market demand as it aims to become the export hub for fast moving consumer goods (FMCGs) and exports into West Africa.
Babajide Sanwo-Olu, the Lagos state governor, revealed during the 8th edition of the EU-Nigeria Business Forum (EUNBF) in Lagos themed "Nigeria and the New Economy".
Sanwo-Olu reiterated the state government's efforts to improve the ease of doing business in Nigeria's commercial capital through the development of infrastructure, but he also pointed out that serious engagement and discussions with policymakers are required to address the issues that act as barriers to investments in the nation.
The governor claims that over the next 25 to 30 years, this will naturally boost and expand trade between Nigeria and other West African nations.
Sanwo-Olu also revealed that the state is close to finishing construction on a 32 metric ton rice mill in Imota. He also said that the state government is collaborating with federal agencies and French businesses to build the largest food markets in the nation.
He referred to Lagos State as the principal commercial hub of West Africa, noting that it has the ability to serve as a regional entry point for transit, port services, and container outputs.
Speaking of additional developments, the governor stated that the opening of the deep seaport in Lekki before the year's end will further relieve congestion at the ports of Apapa and Tincan. According to him, a port in Badagry has also received approval, which will further decentralization and strengthen Lagos' position as a hub for global trade.
"We also want to establish a world-class international financial centre, ranked as a leading hub in Africa. Financial services account for about 7 percent of GDP here in Lagos while Fintech investments here in Nigeria have grown to almost 200 percent in the last three years. We will also establish the state as the base for high-quality cutting-edge sustainable real estate markets in West Africa," he said.
The Economic Community of West African States and the EU delegation to Nigeria jointly organize the EUNBF each year (ECOWAS).
The forum, according to the organizers, provides a venue for businesses from Europe and Nigeria to boost domestic investments, expand their access to the EU market, and form strategic alliances with Nigerian industrialists and government officials in order to enhance the business environment and the country's overall economy.