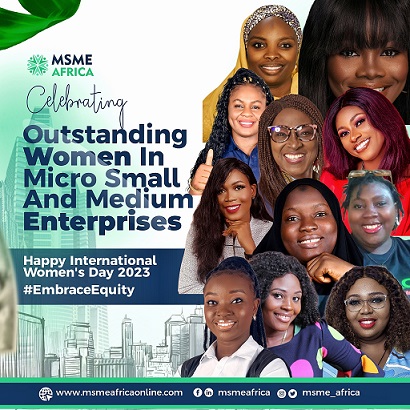 It's International Women's Day 2023 and there's no better time to celebrate the accomplishments of women in different areas of life.
MSME Africa is celebrating some outstanding women in micro, small and medium  enterprises for their countless contributions and achievements in the MSME ecosystem.
These are bold women who through their can-do spirits and trail blazing efforts have been at the forefront of remarkable enterprises and initiatives .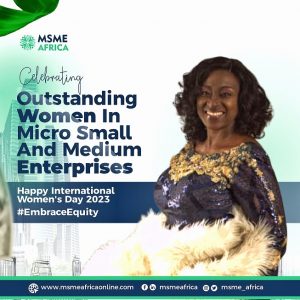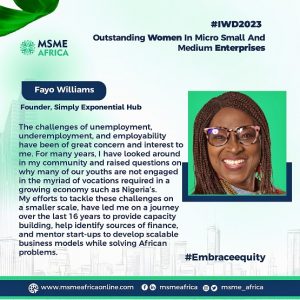 FAYO WILLIAMS : Managing Consultant of Simply Exponential Consult
Morounfayo Williams is the Executive Director of Rely Supply Limited a Health and Safety Company and also the Managing Consultant of Simply Exponential Consult Ltd. (owners of Exponential H
ub), a personal and organizational development company. She is also an
International Labour Organization (ILO) Certified "Start-and-Improve-Your-
Business" (SIYB) Master Trainer with a background in Health & Safety, GEMS3 trained 
Women Economic Empowerment/Access to Finance facilitator and German Dual 
Vocational Training (DVT) Trainer Certificate holder (in Office Administration), she 
has served as Chairperson, Lagos Working Committee, Association of Nigerian 
Women Business Networks (ANWBN) in a Centre for Private Enterprise (CIPE)- 
funded project on Increasing Access to Finance among Micro and Small Female 
Entrepreneurs.
A Fellow of the International Management Consultants Board (FIMCB®) she has trained and mentored SMEs and Startups in various sectors. She served as Facilitator at AfriLabs Hubs Learning Week Series 1 in April 2020, has mentored several start-ups including a group of young ladies, some of who were students of the University of Lagos, to defeat other start-ups which came from all over Nigeria to win the Angel Hack Social Impact Award 2018 and was also a Coach in the Afrilabs African Union – African Governance Architecture (AGA) Virtual Acceleration Program for selected participants of the Youth Innovation Challenge in Democracy and Governance in Africa, where her two mentees were among the top 5 awardees.  She is the Director, of Partnerships, Innovation Support Network (ISN) Hubs, Nigeria as well as the Lagos Chamber of Commerce and Industry (LCCI). Fayo Williams is a Certified Vocational Education Trainer with skills in developing Competence-based curricula, a World Bank-trained business development service provider (BDSP) and participated in the World Bank Growth & Employment (GEM) project.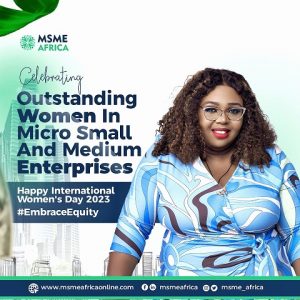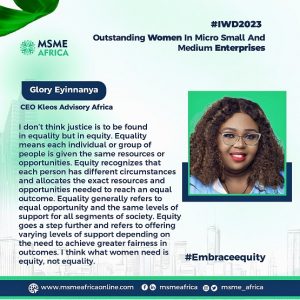 GLORY ENYINNANYA:CEO Kleos Advisory Africa:
Glory is  a management consultant, author, and international speaker who has worked with companies including Accenture, Ernst & Young, British-American Tobacco, and the World Bank.
She was  named one of the Top 6 Best MBA Students in the World by the Global Association of MBAs and was the first African to serve on the Governing Board of Beta Gamma Sigma, a global business honors society with a million members in 190 out of 195 countries worldwide, including Nobel Prize winners and magnates such as Warren Buffett.
Glory believes in the power of technology as a force for good, when applied at scale, and with skill, to improve quality of life (especially for the underserved) and build a better world. To this end, she founded Kleos Africa, which is Africa's pioneer online consulting platform. Kleos Africa enables value-adding interactions between experienced MBAs and owners of SMEs. Since its inception in 2016, Kleos Africa has advised thousands of African entrepreneurs through its partnerships with Africa's largest banks. Kleos Africa was listed by the global MBA Association as one of the top 50 MBA stories worldwide. It was also a finalist in the 2017 African Entrepreneurship Awards.
She writes regularly for Business Day and the FATE Foundation and has co-authored two book chapters published by Routledge in 2019 and by IGI Global in 2021. She speaks in the Middle East, North America, and Europe. Each week, she speaks on Jordan FM's "Big Resolution Show" on topics pertaining to entrepreneurship. She also teaches at Pan-Atlantic University's Lagos Business School. She is a member of the Massachusetts Institute of Technology's Social Entrepreneurship Alumni Group, which brings together the world's top social entrepreneurs.
In her drive to learn how to better utilize technology for social transformation, She have taken courses from Stanford, MIT, and Wharton. She is currently studying for a Ph.D. in management. She has a First Class honors degree in Accounting and an MBA from Lagos Business School. In her spare time, Glory advises startups as a regional partner for Faster Capital. She also serves on the boards of two e-commerce companies and two non-profits. In 2022, she was listed as one of the 100 most inspiring women in Nigeria by YNaija, a leading lifestyle magazine in Nigeria.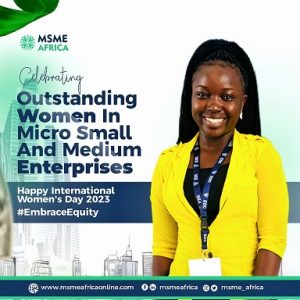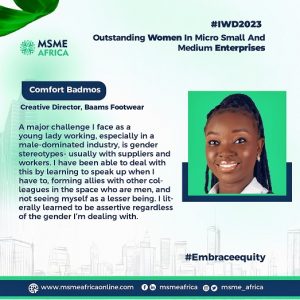 Comfort Badmos: Creative Director, Baams Footwear
Comfort Badmos is a purpose-driven social entrepreneur who is passionate about innovation and creativity. She has over six years of experience as a footwear designer and two years of experience in plastic recycling and innovation development. She is the creative founder of Baams and the lead director of EcoBaams Recycling, a brand nominated for the African Green Award in 2022.
Comfort is also known for her serial entrepreneurship programs with renowned organizations, including the Pan African Women Entrepreneurs Network, Coca-Cola Foundation, and Enterprise Development Centre. She's highly impact driven and enthusiastic about empowering her community with creative and sustainable skills.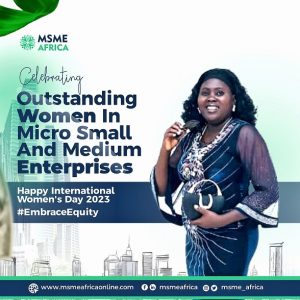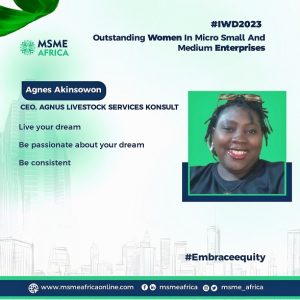 Akinsowon Yetunde Agnes: CEO, Agnus Livestock Services Konsult
Agnes is a registered Animal Scientist with the Nigerian Institute of Animal Science. She is currently the State treasurer, Animal Science Association, Ogun state chapter, President, Model Farmers Cooperative Multipurpose Society, Owowo, Ewekoro LG, Assistant Sec; Ogun state Fisheries and Aquaculture Farmers Association, Member, Poultry Association of Nigeria, Ogun State Chapter.
Her farm enterprises include poultry production (layers and broilers), pig production (breeder pigs and terminal pigs), catfish grow-out production, palm oil production, and cassava and maize farming.
Her company currently manages 30 acres of arable land within the Ewekoro local government area and 25 acres of oil palm plantations at Yewa North. It has trained over 2000 persons in the past 5 years through organized Seminars and workshops and over 50 undergraduates in Industrial Training. Agnes is currently mentoring over 30 graduates and undergraduates on agribusiness.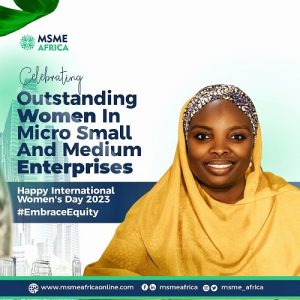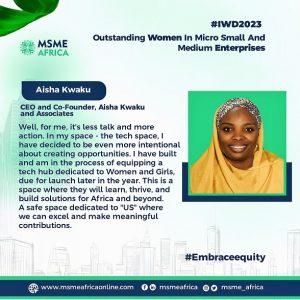 Aisha Kwaku:CEO and Co-Founder, Aisha Kwaku and Associates
Aisha Kwaku is an exceptionally versatile and creative entrepreneur and nationally certified business development support provider who has tackled and excelled at a full spectrum of ICT and entrepreneurial roles. Her dynamic 18-year career in ICT, entrepreneurship, and business development support combines a focus on strategic message delivery, critical thinking, and problem-solving with excellence. She has a proven track record for innovation, team-building, leadership development, brand awareness development, market growth, and stakeholder engagement. Through her Cisco Networking Academy, she has equipped over 1,000 students with skills in networking, cyber security, hardware, and software troubleshooting and programming.
She has consulted for several UK DFID projects where she worked closely with youth groups to build leadership skills and with hundreds of Micro Small and Medium Enterprises to successfully establish their businesses, grow their market, and access finance. Her educational background includes a Bachelor's degree in Computer Science, a Post graduate diploma in Management, an MSc in Telecommunications, an MSc in Development Studies, and an Executive MBA. She is passionate about ICT, Education, and Entrepreneurship and has a lifelong ambition to contribute considerably to eradicating poverty in Africa and beyond.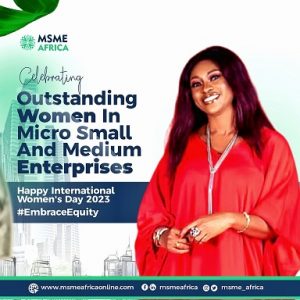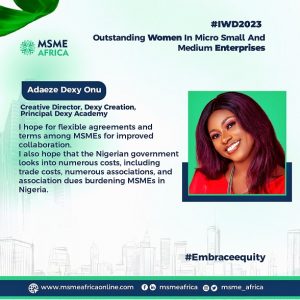 Adaeze Dexy Onu: Creative Director, Dexy Creation, Principal Dexy Academy
Adaeze Onu is a  fashion entrepreneur, social innovator, and certified Business Development Service Provider who is revolutionizing the sustainable fashion industry through Art, skill training, public speaking, and mentorship.She has served in different capacities and projects within and beyond Nigeria.
She is the Creative Director of Dexy Creation and the Principal of Dexy Creation Academy. She owns a community called The Unusual Woman, where she helps women understand their purpose. She is best known as Dexy, The PushMistress, because of her impact on empowering women. She loves teaching and has been passionately impacting lives through fashion, skill training, and mentorship.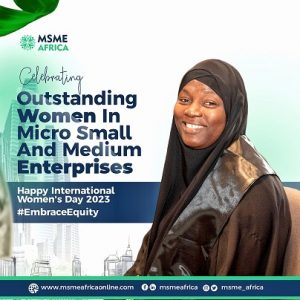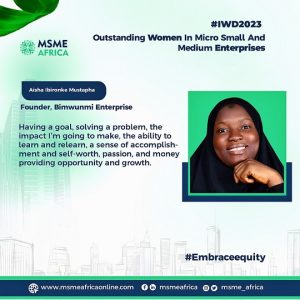 Aisha Ibironke Mustapha: Founder, Bimwunmi Enterprise
Aisha Ibironke Mustapha is a graduate of urban and regional planning. She is the founder of Bimwunmi Enterprise, which is an SDG nutrition company that processes quality, affordable, and healthy products to help people live healthy lifestyles.
So far, from inception, she has helped over 1000 homes, benefits from healthy cooking with her NAFDAC-certified blend of spices, with has six variants at the moment and is working on more.
She has been featured in The Nation Newspaper and also as a Chef at Wake Up Nigeria on TVC. With her love for entrepreneurship, she has been able to go for training, seminars, and conferences, like Wema Bank Business School, Women in Export, the London Professional Training Course, Google Hustle Academy, The Next Economy, the GIZ/GOPA Scale-Up Program, and a host of others. She also joined Notable Associations to build a global brand.
She is an alumnus of Google Hustle Academy, Fate Foundation, London Professional Training Courses (LPTC), and GAIN.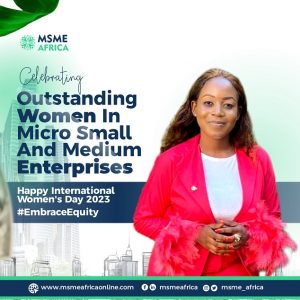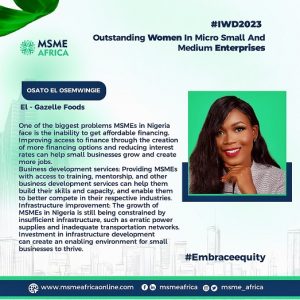 OSATO EL OSEMWINGIE: Founder, El – Gazelle Foods
Osato is a Chemical Engineer and Social Entrepreneur with over six years of experience working in business management, the FMCG sector, strategy and innovation, and the NGO space. She is a lifelong learner, and after graduating from Covenant University with a 2nd class upper degree in Chemical Engineering, she went ahead to study (full/part-time) at schools like Harvard University, Eudoracity Business School, Tekedia Institute, Lagos Business School, and many others.
Osato is passionate about women and youths contributing to national development, so she started El Gazelle Foods to increase and make protein available to Africans in form of snacks like Kilishi (Chicken Kilishi, Goatmeat Kilishi)  El Gazelle empowers 7 full-time staff, 2 part-time staff and over 1000 farmers, supplies about 100 stores in Nigeria and they work with small holder farmers to reduce hunger, food waste, food poisoning and eenvironmentaldegradation.
Osato is a fellow of Womhub in partnership with the Royal Academy of Engineering in London, She is a member of IAAS worldwide. She has also received several awards and recognitions of her contribution to women empowerment and Entrepreneurship from the Ooni of Ife, Her Excellency the First Lady of Ogun State, being recognized as one of the founders of the Top 20 MSMEs in Nigeria  and many others.
Osato is a faith-fueled young lady who believes every day is a great day to be better versions of who we were yesterday.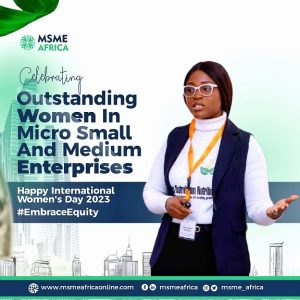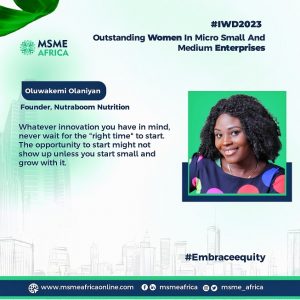 Oluwakemi Olaniyan: Founder, Nutraboom Nutrition
Oluwakemi Olaniyan is a pediatric nutritionist and founder of Nutraboom Nutrition. In the last seven years, she has immersed herself in professional business, community development, and social change around nutrition, education, and poverty alleviation. She have an educational background in nutrition and dietetics and work experience in the food industry, providing value in food preparation and formulation for babies and young children.
Having grown up and been in close association with real-life poverty and hunger, it is her desire to improve the health and well-being of people, especially children.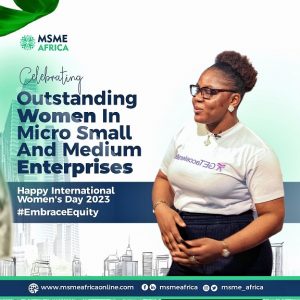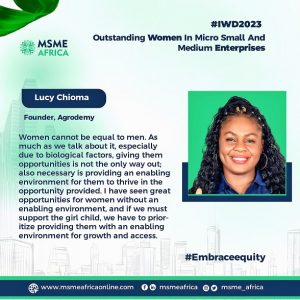 Lucy Chioma Aniagolu: Founder, Agrodemy
Lucy is the founder of Agrodemy, a social enterprise startup that provides training, digital tools, and a resource marketplace for agribusiness. Her work at Agrodemy has earned her recognition and awards from the British American Tobacco Foundation, MTN Nigeria, Oxfam, the US Consulate in Lagos, The University of Nigeria, and the International Breweries PLC Foundation.
As a project manager, she has worked and interned with Aquatic Hub Afrique, the University of Nigeria Nsukka, Incydas, UNICEF, and Empowering Africans through the Education Initiative. As a Scholar, she won a $35,000 postgraduate scholarship to study technology, entrepreneurship, and design at the Nigerian University of technology and management and had her undergraduate program in Zoology and environmental Biology at the University of Nigeria, Nsukka.
She has a Mini-MBA from the Tekedia Institute, 2020, a graduate of the US consulate Academy for Women entrepreneurs, and the Future Female Business school of the UK TECH Hub. She received the Farmers for Future awards in 2019, the Global Entrepreneurship Award of Lagos in 2019, was named one of the top 25 entrepreneurs in Nigeria by the Nigerian-Canada Investment summit, in 2019, and was nominated for the 25 under 25 Agriculture Awards in 2020. In 2022, she was announced as the top 10 finalists Ayute challenge By Heifer International, Top 20 agribusiness founder by the GAIN Agric innovation challenge, Winner Grooming endowment GET Accelerated Fund, and the Top 10 startup by Thought for Food (TFF) on Nutrition in Africa.
She is an Incubatee at the Oranger corners Program of the Government of the Netherlands. She is a Solo founder Under 25 and a faith-driven entrepreneur from Enugu Nigeria, whose hobbies are dancing, traveling, and photography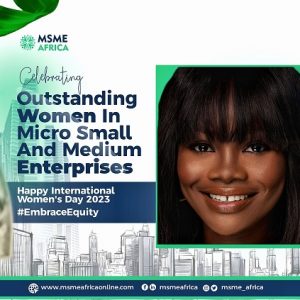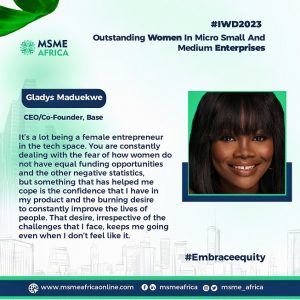 Gladys Maduekwe: CEO/ Co-founder, Base
Gladys is a visionary tech founder and CEO who is passionate about making a positive impact on society by using technology to improve the quality of people's lives.  Gladys' career has revolved around social impact business in the renewable energy and health spaces, and she thought of starting a business to enable her to help more people.
In 2022, Gladys founded Base – Nigeria's first on-demand booking platform that aimed to help young professionals make the most of their productive hours by providing a safe and convenient working environment for their use. She believes that a lot of people are not productive enough because of long commutes to work, distractions from family members, and poor power and internet supplies, and her goal is to make safe and convenient co-working spaces more accessible and affordable to people who need them.
In addition to being a successful tech founder, Gladys is also a strong advocate for diversity and inclusion in the professional space with regard to gender and people living with disabilities. She believes that everyone deserves a fair chance to pursue their dreams, regardless of being able-bodied or living with a disability