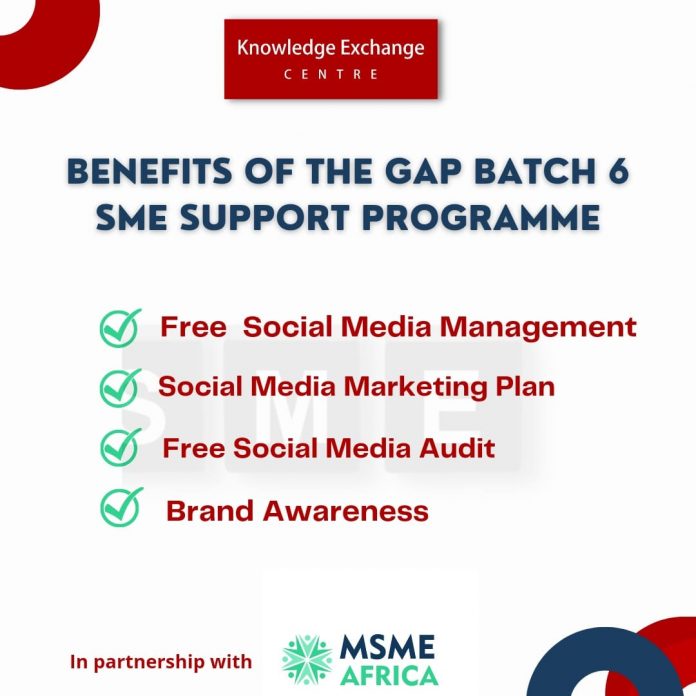 Knowledge Exchange Center (KEC) in partnership with MSME AFRICA presents The GAP Batch 6 Digital Marketing support programme for Small and Medium Enterprises (SMEs).
What is the Program Procedure? 
– Your business will be assigned to a group of at least 3 digital marketing interns.
– The digital marketing of the business will be handed over after two months.
– At the end of the Programme, a document (blueprint) on how to proceed will be created and presented to the business owners
– The business owners also have the opportunity to employ these trained graduates as full-time employees.
Benefits Of The Programme
✓ Free Social Media Audit
✓ Social Media Marketing Plan
✓ Brand Awareness
✓ Two months of hands-on social media management
✓ Free Digital Marketing Blueprint tailored to your business
To apply for this program, click HERE.
P.S: This offer is available for only 20 business owners and exclusive to MSME AFRICA members alone.
Take this opportunity and Sign Up today!!!