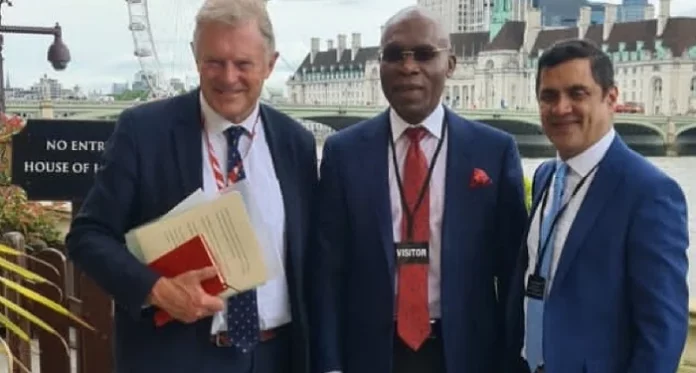 Nigerian FinTech, KongaPay has signed a deal with Bibimoney, a UK-based firm, to expand access to financial inclusion in Nigeria.
The deal was signed at the House of Lords, London by Mr Shiraz Jessa, Founder and Chief Executive Officer of Bibimoney and Leo Ekeh, Chairman of Konga Group.
In a statement, Jessa said, "I must tell you that a lot of companies had approached us for partnership, but your history and the profile of your investors distinguished you from the rest and that is why we are signing an exclusive partnership with KongaPay.
"I can assure you that a in few months, you will become a very exemplary company out of Africa in the Fintech world after we have implemented the tech backbone that shall drive your different platforms seamlessly."
Ekeh added, "Our target is to onboard a minimum of 65m active Nigerians and Africans by the year 2025.
"As you are aware, we have complimentary benefits to extend to our customers unlike our competitors and that is, leveraging on our many verticals – Konga Marketplace, Konga Travel, Konga Health, Konga Food, Konga retail stores and many more to come. Most importantly, you can trust us. Thank you for the partnership."
The firms added that the partnership will promote person-to-person transfers, bill payments with quality and trusted payment solutions to mobile money agents, merchants, businesses, donor agencies, governments, and individual consumers, among others.
The Vice President, KongaPay, Isa Aliyushata, stated, "This strategic alliance is coming at a time that technology is changing the way financial services are performed.
"In the next few months, users will be thrilled with a unique simple solution that is network agnostic, interoperable and accommodates any type of phone in the world. KongaPay will also be rolling out lots of payment solutions that will facilitate cross-border payments, promote branchless and borderless trading across the world, whilst aiming not to leave a single person behind."