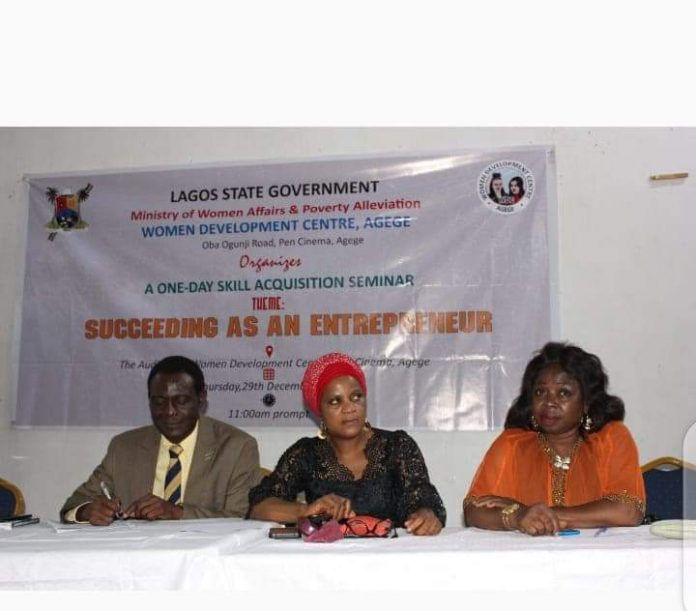 As part of the efforts of Governor Babajide Sanwo-Olu's efforts to create economic value through entrepreneurship, the Lagos State Women Development Centre has organised a skill acquisition seminar for young entrepreneurs in the State.
Speaking at the one-day event held at the Centre's Auditorium in Agege, the Director, Women Development Centre (WDC), Mrs. Olufunke Segun Adeleye noted that the programme is aimed at equipping and empowering young entrepreneurs to learn and develop their vocational skills so that they can be self-reliant and become relevant in the new global economic order.
The Director affirmed that the theme of the programme: "Succeeding as an Entrepreneur", will help entrepreneurs to fully participate and unlock the business opportunities that are inherent in the 21st Century economic order.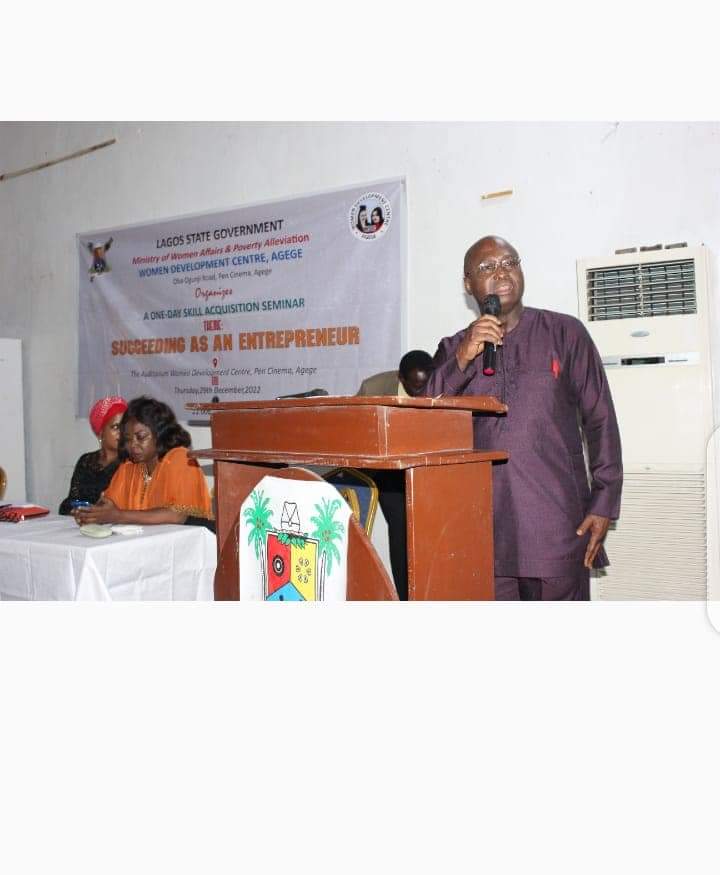 She expressed that the goal is to develop the entrepreneurial capacity of young men and women towards self-reliance through business development training and mentorship as well as providing linkages to startup capital and other financial incentives.
"Beyond making our young entrepreneurs self-reliant, we also want to ensure they become employers of labour in various communities and contribute meaningfully to the socio-economic development of the State", she stated.
The Director, who underscores the impact of vocational training and skills acquisition in the 21st-century economic recovery plans, acknowledged that in order to break the shackles of poverty associated with unemployment, the government must develop initiatives that will allow the state to reap the new global entrepreneurial economy.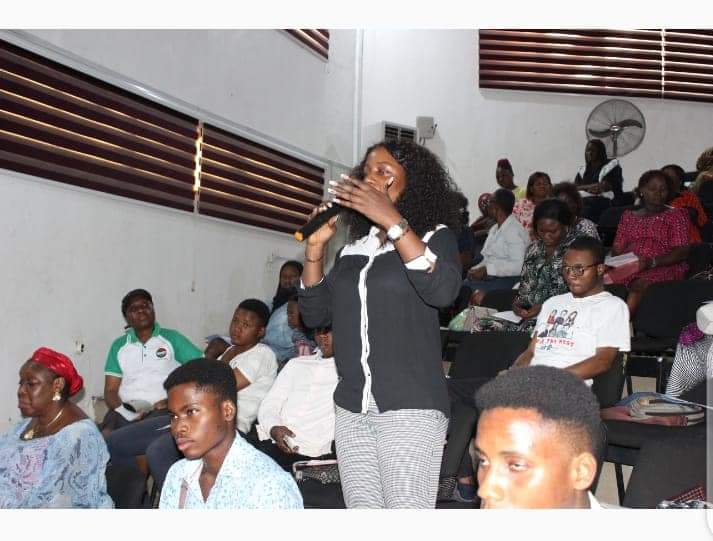 "As you are aware, Making Lagos a 21st Century Economy is one of the Six-Pillar development agenda of the present administration in the State and in achieving this, the State government has introduced a lot of economic reforms of which vocational training and skills acquisition has been very crucial", Adeleye said.
She went on to say that new businesses have sprung and current ones have been maintained thanks to the Agency's various economic skills and vocational training programs for business owners.
She claims that the majority of beneficiaries received their startup funding and vocational equipment through the Ministry of Women Affairs and Poverty Alleviation thanks to the free vocational training.
She affirmed that the seminar will provide entrepreneurs with the necessary skills to overcome new business challenges and will provide the most recent trends and information required to be relevant and help the country's economy grow while encouraging participants to be ambitious in their chosen vocations.