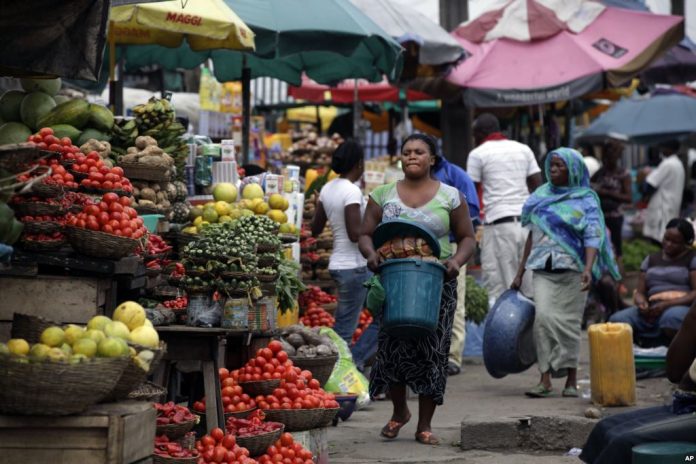 Business owners, manufacturers, and Micro, Small, and Medium Enterprises (MSMEs) operators, along with various economic groups, have joined forces to send a passionate plea to President Bola Ahmed Tinubu. They are urgently calling on the government to address the severe economic challenges faced by these businesses, which are suffocating under the weight of unfavorable policies and harsh operating conditions. "Let our Businesses breath" has become a rallying cry for these stakeholders as they seek relief and support to keep their businesses afloat.
Despite the recent executive orders signed by President Tinubu to reform the tax system, these stakeholders emphasize that more urgent and comprehensive actions are needed to save their businesses from failing. While the orders address some issues related to multiple taxation, business leaders stress the need for immediate measures to alleviate economic hardship, thereby improving lives and livelihoods holistically.
Speaking on behalf of the concerned parties, the Director-General of the Manufacturers Association of Nigeria (MAN), Segun Ajayi-Kadir, stated, "Aside from the challenges of multiple taxation that may have been addressed to an extent, we stress the need to alleviate economic hardship quickly to make lives better holistically. The manufacturing sector is particularly affected, with rising inflation and the high cost of energy significantly increasing the cost of operations for manufacturers and MSMEs."
The President of the Association of Small Business Owners of Nigeria (ASBON), Dr. Femi Egbesola, added, "Many small businesses are no longer running at a profit level, with sales sharply dropping and liquidity decreasing. It is indeed a sorry case. The removal of fuel subsidy, along with reforms in the foreign exchange sector, has also impacted small business operations, leading to losses and setbacks."
Furthermore, Dr. Muda Yusuf, CEO of the Centre for Promotion of Private Enterprise (CPPE), highlighted the need for immediate government intervention. He stated, "The government needs to urgently engage with manufacturers to discuss desired interventions. Reduction of import duties on intermediate products, patronage of made-in-Nigeria goods by government institutions, and access to long-term funds at affordable rates are crucial steps to support businesses. Additionally, there is a pressing need to address the high cost of raw materials and energy, which is taking a toll on the profitability of businesses."
Jimoh Oyibo, National President of the Food, Beverage, and Tobacco Senior Staff Association (FOBTOB), emphasized the importance of granting tax holidays to the sector, stating, "This would enable the sector to gather more strength to keep the companies afloat. Additionally, import duties on critical raw materials, such as wheat and sorghum, should be revisited to ensure sustainable operations for manufacturers."
According to the National Bureau of Statistics (NBS), MSMEs have contributed an average of over 48 percent to Nigeria's Gross Domestic Product (GDP) in the last seven years. Despite their substantial contribution, these businesses face various obstacles, including limited access to financing, finding customers, and infrastructure deficits.
Amidst the current economic climate, stakeholders emphasized the need for President Tinubu's administration to engage with manufacturers, explore interventions, and promote dialogue to find sustainable solutions.
The plea from these individuals, representing various sectors of the economy, underscores the pressing need for the government to take decisive action and implement comprehensive measures to revive the manufacturing sector and alleviate the challenges faced by MSMEs. These businesses are not only vital for economic growth but also significant contributors to employment and the overall well-being of the nation.