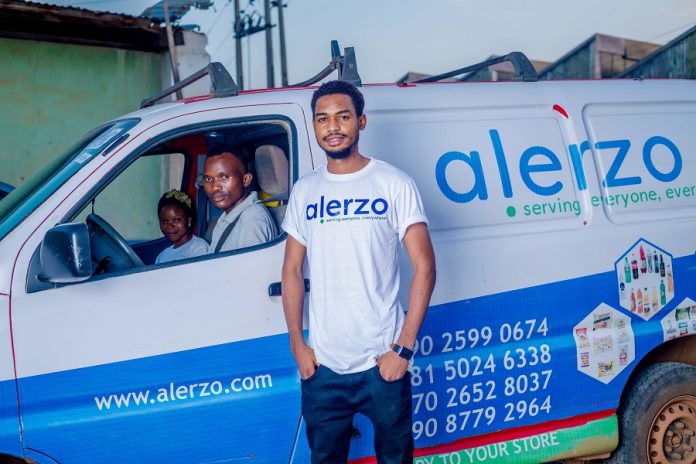 Global payments giant, Mastercard, has joined forces with Alerzo, a prominent Nigerian B2B eCommerce platform, in a strategic partnership aimed at empowering Small and Medium Enterprises (SMEs) in Nigeria. The collaboration focuses on providing SMEs with digital payment solutions, financial education, and improved credit access to bolster their growth prospects.
Over the next five years, the partnership endeavors to drive the widespread adoption of digital payments and encourage the use of advanced financial solutions among Nigerian SMEs. As part of this ambitious initiative, the aim is to offer practical financial training and knowledge to a remarkable one million Nigerian SMEs.
Alerzo, with its strong background in B2B eCommerce, and Mastercard, renowned for its extensive global infrastructure and network, will collaborate to make digital payments more accessible and seamless for businesses of all sizes.
The alliance will enable businesses to access a range of innovative solutions, including VeedezPay, a dedicated digital payment platform tailored to suit the needs of small and independent companies. Additionally, SMEs will have access to VeedezPro, a comprehensive business management tool designed to cater to the needs of larger, well-established enterprises, and Enterprise Resource Planning (ERP) solutions.
The partnership is further committed to supporting SMEs and informal retailers with low-cost acceptance solutions, including Tap on Phone, QR, Pay-By-Link, and Payment Gateway Service, making digital and contactless payments more viable options.
By offering VeedezPay and VeedezPro, available for download on the App Store and Google Play, to SMEs, the collaboration aims to facilitate the acceptance of digital payments, enhancing their operational efficiency and financial accessibility.
Moreover, the ERP solution, equipped with integrated business management tools and other valuable features, will be accessible to established businesses, streamlining their operations and financial management.
Business owners utilizing VeedezPay and VeedezPro solutions will also gain access to micro-lending services, which is vital as only 15% of Nigerian SMEs currently have access to formal credit. Bridging the funding gap for Nigeria's micro, small, and medium-sized businesses (MSMEs) has become a pressing concern, with a reported financing gap of $158.1 billion. According to Olawale Fasanya, the Director-General of the Small and Medium Enterprises Development Agency (SMEDAN), limited access to capital poses one of the most significant obstacles to the growth of MSMEs.
Alerzo's B2B commerce application seeks to address this challenge by extending access to micro-lending options to informal retailers. The platform is already serving over 100,000 retailers and digitizes commerce and payment processes between Fast-Moving Consumer Goods (FMCG) suppliers and informal retailers.
The CEO of Alerzo, Adewale Opaleye, expressed enthusiasm for the partnership, stating, "With our combined expertise and resources, we look forward to continuing to provide training, financial support, and innovative payment solutions to businesses in Nigeria. These solutions could be a game-changer, especially for our informal retailers, who often get overlooked."