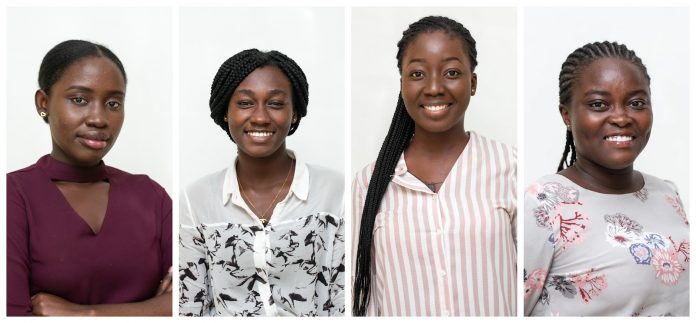 Yielding Accomplished African Women is a non-profit organization on an ambitious mission. They are investing in the under-invested: African women. Throughout history  factors such as, but not limited to, discrimination, racism, sexism, colonization, and gender based violence have heavily deprived​​ African women on virtually every scale of human progress. Yielding Accomplished African Women is building the largest career community and online academy for African women.
Yielding Accomplished African Women was founded because we believe that Africa and its more than 1 billion people, especially its female population, have the talent and drive to solve so many of our and the world's challenges.  By 2030, one-fifth of the global labor force (one-third of the global youth labor force) – will be from Africa.  Without investment, so many opportunities will be missed for this world.
In only three years of existence their achievements have been phenomenal. Yaa W. has created Africa's first professional STEM sorority. Also in 2019, they organized the continent's first ever Women in Machine Learning conference.( Excerpts from Women In Machine Learning Conference, 2019 ).They have impacted more than 800 women in 12 African countries, propelled a 100% of their graduating fellows into tech/business roles and facilitated more than 10,000 hours of in-person and online training.
This year, they are set to expand their award winning talent accelerator "Our Girls,Our Future" (OGOF) for even wider coverage. OGOF is an immersive 12-week talent accelerator to inspire, upskill and credentialize unconventional talent for employability into the finance and technology industry worldwide. They are partnering with Fortune 500 companies such as Goldman Sachs, Google and KPMG to provide individual mentorship, access to recruiters, mock interviews and much more. As well as partnering with Educative.io & the Corporate Financial Institute (CFI) to provide globally recognized certifications in tech and finance.
Also, this talent accelerator program combines virtual learning with hands-on projects, masterclasses led by experts, women empowerment speaker series and Yaa W. First Look program (career fair). Curated Programming Include:
Diversity Matters Interactive Sessions – Fellows gain the opportunity to Interact with members of your employee resource groups and hear more about their experiences and diverse backgrounds
Where I Come From Sessions – Fellows gain insight into how experienced hires  own experiences helped them achieve success.  How has your home, your family and your identities shaped your journey through college and to your career?
Career Pathways Sessions – Fellows learn about various career paths to tech or finance and advice on how to enter into these fields. Speakers will share information on positions in software engineering, product management, machine learning/AI, UX/UI, investment banking, corporate finance and accounting.
Who can apply?
University student or postgraduate up to 3 years
Must have a functional laptop and excellent internet connection during the program.
Must be available full-time
Must identify as an African woman
Application open to women only
They seek to reach those on the other side of the digital divide by implementing a 100% online talent accelerator! Find out more about Yielding Accomplished African Women at www.accomplishedafricanwomen.org