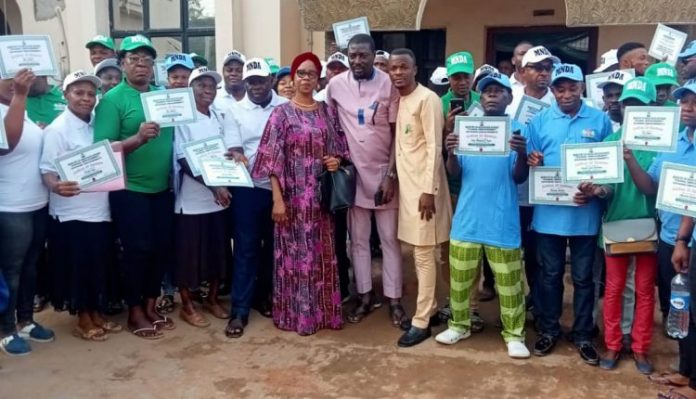 One hundred and ten non-military teenagers from across the Niger Delta Region have received training in a variety of agricultural and agrobusiness entrepreneurship fields as part of the Ministry of Niger Delta Affairs' (MNDA) most recent batch of training.
At the graduation ceremony for the final group of trainees in Asaba Delta, the Minister of Niger Delta Affairs, Umana, Umana, declared that the government would continue to give the young in the Niger Delta Region the guidance and support they require.
The youths received training in horticulture, poultry, fish farming, and agro-business entrepreneurship, according to the minister.
"The Youths Empowerment has been a burning furnace of the Ministry of Niger Delta Affairs and its parasatals, the Niger Delta Development Commission (NDDC) since the institution were established and In the 2022 scorecard for the Niger Delta Region under the President Mohammed Buhari administration" Mr. Umana said.
He posited that 6,293 non-militant youths trained and Empowered with cash and equipment worth 5.5 billion.
He added "each of the participants received cash support ranging from N300,000 and N500,000 and a starter pack of items were delivered to the trainees at the end of their training, the 110 non-militant trainees were trained in different areas of life to better the lives of the Niger Delta people."
He stated that the program which was hosted by the Economic Empowerment Department of the Ministry has trained thousands of people from the Niger Delta Region and helped them to start their small-scale businesses since 2013.
The Representatives of the trainee Eta Okon and Clement Chukwudi had earlier appreciated the Ministry and the Federal Government for counting them worthy of this kind gesture melted at them and pleaded with the Minister that the training should continue so that other youths who have not been captured in the program be given the same opportunity.