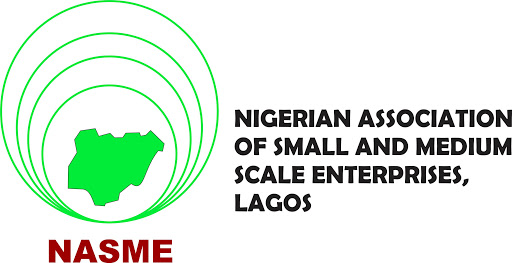 The Federal Government of Nigeria has been urged by the Nigerian Association of Small and Medium Enterprises (NASME), to scale up investments in infrastructure, manufacturing and agriculture to boost the capacity of Small and Medium Enterprises for the Africa Continental Free Trade Area (AfCFTA).
Mr Eke Ubiji, Executive Secretary, NASME made the remarks in an interview with the News Agency of Nigeria on Wednesday in Lagos.
NAN reports that the AfCFTA which encourages a single continental market for goods and services, with free movement of business persons and investments, is scheduled for take-off in January 2021.
The NASME Executive Secretary said the level of preparedness of SMEs would impact their activities and abilities to exploit the potentials and opportunities of the AfCFTA, to ensure a thriving and sustainable economy for Nigeria.
Ubiji stressed the need for value addition through processing, and an enlarged agriculture output for food security and export.
This, he said, would engender Nigeria's self-sufficiency in food production.
"To build a thriving and sustainable economy, a lot of works need to be done in the following areas of infrastructure, injection of more funds into manufacturing and agriculture and the MSME Sector.
"Interest rate needs to be addressed and stabilised and government needs to create more employment opportunities amongst others initiatives. The introduction of survival fund is a good initiative.
"Payroll support is good to help companies that have been affected by the COVID-19 pandemic.
But it should be made to be very inclusive. Its inclusivity will help in reducing poverty.
"For agriculture, what is needed now is value addition through processing especially with the emergence of the African Continental Free Trade Agreement (AfCFTA).
"These initiatives should be cascaded to the states and local government areas," he said.
Ubiji also advised government to reconsider its position on the recent fuel increment.
According to him, while the issue of energy sufficiency is very critical to economic growth, the recent fuel price hike was unhealthy for the economy.
He harped on the need for the expansion of the nation's transportation system, particularly marine transport infrastructure.
"Expanding transport and other relevant infrastructure is vital to building a virile and thriving economy.
"There is urgent need for more road infrastructure, rail infrastructure, and the need to expand our marine transport infrastructure.
"There is also very urgent need for government to inject more funds into education, health and increased productivity of Nigerians.
"Good and strong legislations will help to address all these points," he said.