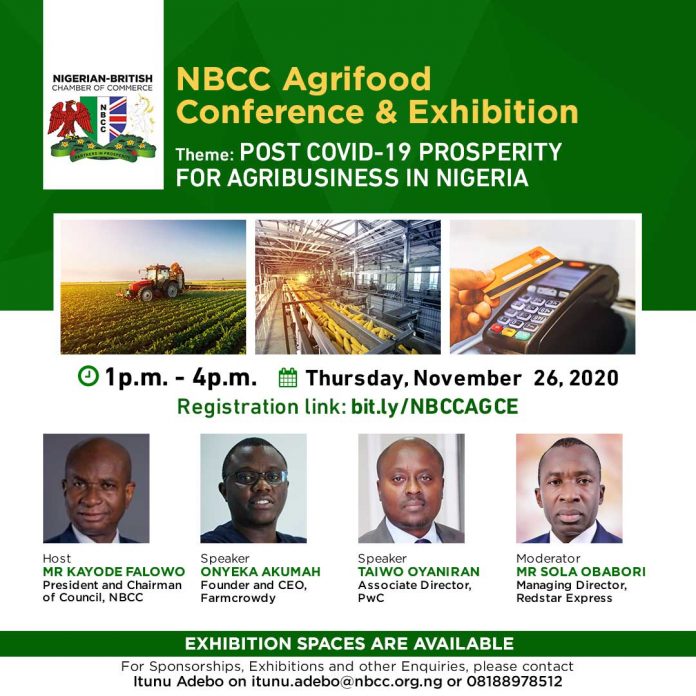 The Nigerian-British Chamber of Commerce is set to hold the  NBCC Agrifood Conference and Exhibitions themed "Post COVID-19 Prosperity for AgriBusiness in Nigeria''. The conference poses to proffer solutions to salient issues for the prosperity of the sector and economic growth, as well as provide a platform for agri-businesses to showcase their products & services.
Join the Managing Director of Nigeria Agricultural Insurance Corporation, Mrs Folashade Joseph, Founder/CEO of Farmcrowdy, Mr Onyeka Akumah, Deputy Director General, Partnerships for Delivery of International Institute of Tropical Agriculture (IITA),Dr Kenton Dashell  and Associate Director of PwC Nigeria , Mr Taiwo Oyaniran at the NBCC Agrifood Conference & Exhibition this Thursday, November 26, 2020 to discuss prosperity for agri-businesses in Nigeria.
To register and join this event, click the link –bit.ly/NBCCAGRCE. To attend this event is FREE!