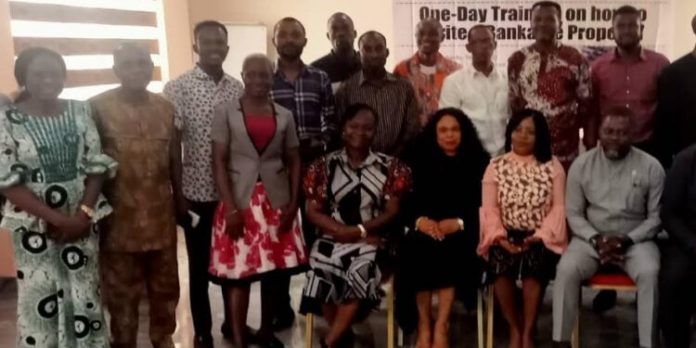 The Nigerian Export Promotion Council (NEPC) pledged to reposition Micro, Small, and Medium Enterprises (MSMEs) so that they can take advantage of available finance and drive economic growth.
Ezra Yakusak, Esq, NEPC's Executive Director and Chief Executive Officer, stated this at a one-day capacity training workshop held at the Adsuit Hotel in Calabar. He described MSMEs as key economic drivers critical to the agency's core mandate of economic diversification through the promotion of non-oil exports.
The NEPC chief, who was represented by Mrs Slyvia Adeneye, Chief Trade Promotion Officer, Calabar Area Office, said the capacity-building workshop program aims to educate operators of small businesses in Cross River with the skills they need to produce appealing business proposals.
"The agency is committed to ensuring that MSMEs access available funding opportunities in order to accelerate economic growth. Therefore, the skill training on how to write scripts would enhance their business and attract investors and financiers," he said.
He bemoaned the credit supply gap between financial institutions and MSMEs, claiming that this situation has hampered MSMEs' efforts to fulfill their traditional role as a viable mechanism for driving indigenous industries, creating jobs, and boosting the development of local technology comparable to that available in other countries.
Expounding best practices in building acceptable business models to fulfill strict requirements from funders, boosting financial literacy to increase borrowers' credit worthiness, and ensuring financial inclusion are among the goals of the program, Yakusak explained.
Mr Osas Demian, the Trade Promotion Officer, expressed optimism that the workshop will go a long way toward reducing impediments to efficient funding for small-scale firms in his welcome remarks.
Mrs Gloria Odu, an officer of the Cross River Export Promotion Council, who opened the session earlier, praised NEPC for its persistence in investigating feasible methods to enhance non-oil exports trade.
Mr Louis Ibok, Manager of the Cross River State Microfinance and Enterprise Development Agency (CRSMEDA), said the agency would assist participants in formulating and presenting clever business plans capable of eliciting the necessary response from local and international funders.