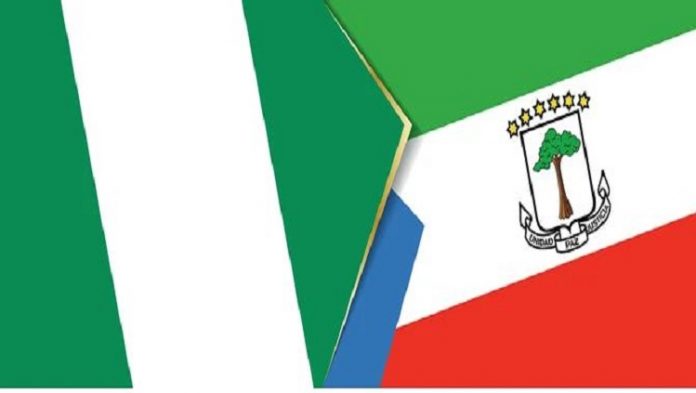 In a bid to strengthen collaboration and drive economic growth, Nigeria and the Republic of Equatorial Guinea have initiated discussions on potential partnership opportunities. The talks, held at the Nigerian Content Development and Monitoring Board (NCDMB) office in Abuja, explored various areas of cooperation, including the establishment of a joint logistics base, leveraging indigenous capacities, and reducing the costs associated with major oil and gas operations.
The meeting, led by Mr. Gabriel Mbega Obiang Lima, Minister of Planning and Economic Diversification of Equatorial Guinea, and Engr. Simbi Kesiye Wabote, Executive Secretary of NCDMB, addressed the possibilities of Nigerian oil and gas service companies establishing operational bases in Equatorial Guinea. This strategic move would allow these companies to utilize the country's ports as a launchpad for their activities in neighboring countries like Gabon, Cameroon, and Angola.
Minister Lima expressed the intention to send a formal partnership request to NCDMB and emphasized the need for support from government institutions to ensure the success of these business opportunities. He raised concerns about the high costs associated with oil and gas operations in the Gulf of Guinea and proposed that Nigeria and Equatorial Guinea collaborate in streamlining work programs, including the mobilization and demobilization of drilling rigs and assets, to reduce expenses significantly.
Both Minister Lima and Executive Secretary Wabote reiterated their commitment to fossil fuels as the dominant energy source in the global market for the foreseeable future. They emphasized the importance of leveraging their natural resources to drive economic development while acknowledging the potential for renewable energy in their national economies.
Executive Secretary Wabote welcomed the Equatorial Guinean delegation, highlighting the close collaboration between the two nations in the energy sector. He emphasized the readiness of the NCDMB and Nigerian oil and gas service companies to participate in the proposed collaboration, citing the Nigerian Content 10-Year Strategic Roadmap's focus on sectoral and regional market linkages. Wabote emphasized the surplus capacities of Nigerian service companies and the need to explore opportunities across the Gulf of Guinea, fostering expertise and collaboration with stakeholders from neighboring countries.
The discussions between Nigeria and Equatorial Guinea signal a promising partnership that could strengthen the oil and gas sector in the region. By leveraging each country's strengths and resources, both nations aim to optimize their operations, foster economic growth, and attract vital investments.