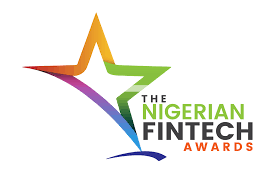 Four organizations and nine individuals have received special awards from the Nigerian Fintech Awards organizers in honor of their contributions to the expansion and advancement of the Nigerian fintech industry.
According to a statement from the award's organizers, some of the recipients are the founders of fincumbents, or fintech startups that have been around for more than three decades, while others are a small number of young unicorns, or startups valued at $1 billion or more.
The Nigeria Inter-Bank Settlement System Plc, Shared Agent Network Expansion Facilities, Ecobank Plc, and Digital Encode, a cyber security company in Africa that has won over the young community in the cyber security area in Nigeria, were listed as the four institutions in the announcement.
It stated, "The 10 individuals recognised are the Managing Director/Chief Executive Officer, Sterling Bank Plc, Abubakar Suleiman; the founder and Executive Vice Chairman, Computer Warehouse Group Plc, Austin Okere; the co-founder and CEO of Precise Financial Systems, Dr Yele Okeremi; the founder of Future Africa, Iyinoluwa Aboyeji, as well as the founder and Group CEO, Systemspecs Holdco, John Obaro. Others are the founder and CEO of SecureID, Mrs Kofo Akinkungbe; the founder and Group CEO, of Interswitch Group, Mitchell Elegbe; Director, Payments System Policy and Oversight at the Central Bank of Nigeria, Musa Jimoh; co-founder and CEO, Flutterwave, Olugbenga Agboola; and the founder of Chams Plc, Ademola Aladekomo."
Also speaking, the Director for the Nigerian Fintech Awards, Sola Fanawopo, explained that the special recognition cut across generations of dreamers, doers, and drivers of the Fintech industry in Nigeria.
"Some of the individuals recognised are founders of fincumbents that have been around for over two to three decades while the rest are founders of the new few unicorns," he said.
Fanawopo said the Nigerian Fintech Awards was founded in 2012 and dedicated to honouring excellence in financial technologies and services companies and products.
He added that the awards provide public recognition for the achievements of Fintech companies and products in many categories.