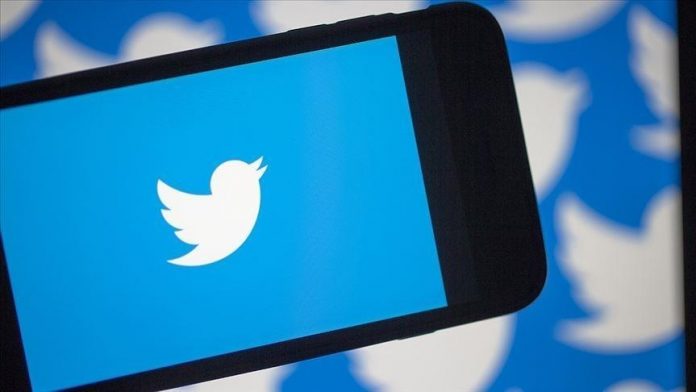 The news making the rounds is that Nigeria Presidency has reached out to the Cyberspace Administration of China (CAC) to build an internet firewall. The claim is that the Internet Firewall will be designed like those of the China's Great Firewall, which provides capacity for the Chinese government to prevent access to social media platforms like Facebook, Google, Twitter, Instagram, Whatsapp, and any other website anytime it chooses. The sophistry of China's Firewall permits the government to block its citizens from using Virtual Private Networks (VPNs).
Nigeria's over 40million strong twitter users are attracting more internet-savvy and globally connected young Nigerians. The internet has become a channel for new thinking, greater openness, opening up a platform for engaging government and private ventures, exposing government corruption and holding brands accountable. It has stirred up the appetite of Nigerian youths for learning and debating big ideas about our checkered history, failing government systems and how Nigeria should be governed.
As a result, the Nigeria government must cut back its internet crackdown, propaganda and increasing expansion of surveillance efforts. It must raise it local and global ambitions by rechanneling her thin resources to meet with the aspirations of her youths to build an economy that works for all. It is critical that all Nigerians work together to find justice and build a Nigeria rooted in the rule of law and where possible elicit that support of friendly nations in addressing our youth unemployment and frightening poverty.
Notably, we must promote independent activism and vibrant online political discourse. We must aggressively pursue economic revival to pull millions of Nigerians out of poverty, leverage our regional influence to drive a nationalistic agenda that incorporates citizen's aggregate views. Internet firewalls can work for the government for a while. But Nigeria government should know that her young people would find a way around this Great Firewall to look for information and also technological tools that can be used to circumvent and even dismantle government censorship.
Internet sovereignty can help
The internet is the ultimate platform of our age. It has helped spawned opportunities for new, electronic platforms to be built in every aspect of business. Increasingly supported by global digital technology infrastructures, it is enabling Nigeria's MSMEs and civictechs to scale ventures and driving collaborations across the globe.
Today the internet is maturing and ready for the next stage of disruption. It will need policy innovations and novel technologies to meet the challenges it has brought across the world. While the idea of a global civilization is an admirable venture, we will need to address issues around a borderless internet: foreign election manipulation, fake news, digital platform tax avoidance, massive youth unemployment and overstretched/slow internet speed as a result of COVID19.
A look into the future
Nigeria should be obsession with digital sovereignty like other nations are. It seats atthe heart of many of the policies and technology frameworks of leading nations like US, China, the EU. We need the capability to make our own choices, based on own culture and rich history.We must make headway in achieving our goal of digital sovereignty through building a robust technology foundation to meet the challenges of these times. We cannot afford to depend on foreign infrastructures and services continuously.
An inclusive Nigeria society that incorporates the diverse agitations of her people is strategic to building a new Nigeria. We must utilize all the platform data, even ring-fencing it (data), to kickstart the process of building a formidable economy, enabling us to compete on the world stage. I think this is should be our biggest challenge, taking this unique opportunity to leverage diverse dataset and technologies to address even our existential challenges.
In all, the internet has been balkanized. The Internet's success has been that its architecture was not an outcome of political relations. Today the Internet's original design has been tampered, its democratic credentials fouled. It is driven by hegemons, supported by their vision of technological or digital sovereignty. We are witnessing a version of the Internet that has departed from its lofty vision:a free, open and inclusive space. It is important that all nations including Nigeria join in discussing and shaping the next phase of the internet infrastructure.
Written by Caesar Keluro, Co-Founder/CEO, Nanocentric Technologies Limited. He leads 'Make In West Africa', a regional Think-tank. He tweets https://twitter.com/KCaesar,  https://www.linkedin.com/in/caesarkeluro/