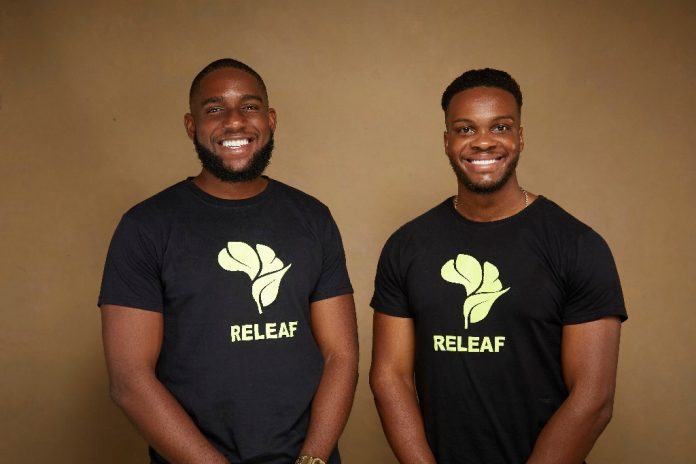 Releaf, a Nigerian tech-enabled food processing company, says it secured $4.2 million through a seed round and a series of grants to scale its business across the country.
The firm, founded in 2017, invents and operates proprietary food processing hardware to reduce post-harvest loss in the sustainable oil palm sector.
Releaf, in a statement on Wednesday, said it raised $2.7 million in a seed round led by Pan-African focused venture capital firms like Samurai Incubate Africa, Future Africa and Consonance Investment Managers and individual investors like Stephen Pagliuca, the chairman of Bain Capital and Justin Kan of Twitch.
In addition to the seed round, the agritech startup said it secured $1.5 million in grants from the Challenge Fund for Youth Employment (CFYE) and United States Agency for International Development (USAID).
Releaf said it would use the seed investment to develop technology and deploy it to smallholder farmers, while the grant will focus on providing working capital financing to these farmers.
"The seed funding will enable the development of industrial food processing technology in Nigeria's smallholder-driven Oil Palm sector while the grant will enable Releaf to provide working capital and other value-added services for smallholders and small-scale processors," the statement reads.
"Grant funding will support the training, recruitment and retention of more women and youth in Nigeria Oil Palm sector through the creation of both digital and technical jobs."
Speaking about the new funding, Ikenna Nzewi, chief executive officer (CEO) and co-founder of Releaf, said the company's mandate was to industrialise Africa's food processing industry.
"This round of funding enables us to develop and prove our technology with smallholder farmers in the oil palm sector," Nzewi said.
"Given Nigerians spend about 60 percent of their income on food and Africa's population is set to increase by 100,000 people per day over the next three decades, we're presented with an incredible opportunity to feed more people, reduce consumer costs, and supply the fastest-growing food market in the world.
"Releaf is committed to harnessing technology to accelerate the economic wealth of rural, agrarian societies throughout the continent.