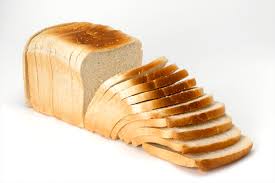 In a shocking development, bread producers across Nigeria have issued a Critical Alert, urging citizens to prepare themselves for an inevitable hike in bread prices. This announcement has sent shockwaves through households nationwide, as bread stands as a staple food item on virtually every Nigerian's table.
According to the President of the Premium Bread Makers Association of Nigeria (PBAN), Engr. Emmanuel Onuorah, the soaring costs of production have become an unavoidable reality due to recent government policies. Notably, the withdrawal of fuel subsidy and the liberalization of the foreign exchange (forex) market have inflicted substantial blows to the bread industry's economic stability.
Eng. Emmanuel Onuorah, expressed a mix of emotions, permeated with a strong sense of Familiarity, He elucidated that the majority of baking ingredients heavily rely on imports. Consequently, the floating of forex rates has considerably amplified the expenses incurred during the clearance of these crucial ingredients.
"Onuorah lamented, "Our baking ingredients, such as wheat flour, Ascorbic Acid, Calcium Propionate, Yeast, and bread softener, among others, are predominantly reliant on imports. The forex fluctuations have precipitated an escalation in clearance costs, inevitably leading to an increase in bread prices."
Moreover, Onuorah highlighted a concerning trend wherein flour millers attempted to exploit the forex fluctuations as a pretext to escalate the price of wheat flour. Such a move, if materialized, would trigger a significant hike in bread prices, with consequences dire enough to force numerous bakeries out of business. He warned that any further price increases would be detrimental to sales, causing an alarming decline in revenue and an imminent surge in bakery closures.
Furthermore, the removal of fuel subsidies has dealt a severe blow to the industry. Onuorah voiced his dismay, asserting that the government's decision lacked a comprehensive plan to mitigate its adverse effects on businesses and the Nigerian populace. He criticized the hasty implementation, comparing it to putting the cart before the horse. The abrupt removal of subsidies has led to exorbitant transportation costs, hindering production due to a scarcity of available workers.
"The impact was instantaneous for our members, as our workers were suddenly unable to afford the skyrocketing transportation fares. This dire situation severely disrupted production, resulting in decreased output. Additionally, our members who rely on delivery vans faced increased delivery costs, further eroding profit margins. Even our distributors, who utilize fuel-dependent vans, experienced a sharp decline in sales, amplifying the volume slump," lamented Onuorah.
Adding fuel to the fire, the newly instated government imposed a 7.5% value-added tax (VAT) on diesel, leading to an immediate surge in prices. This unfavorable development has exacerbated the challenges faced by bakers, exerting a further negative impact on production and sales.
As Nigerians brace themselves for the forthcoming increase in bread prices, it remains to be seen how households will navigate these turbulent times. The bread industry, already burdened by import dependence and escalating costs, is at a crossroads, with the survival of numerous bakeries hanging in the balance. Stay tuned as we closely monitor this developing situation and provide updates on its impact on the Nigerian economy and citizens' daily lives.