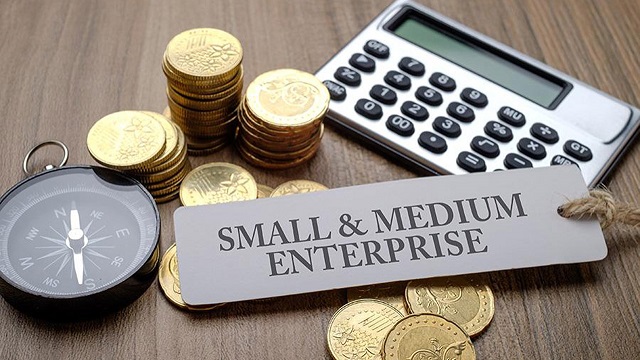 Financial and economic experts have advised the Federal Government of Nigeria on how to address the country's declining Micro, Small and Medium Enterprises (MSMEs) sector and forex scarcity.
The lack of labor capacity, the sustainability of market deliverables, and the extraordinary increase in market disruption for MSMEs across subnational levels and Ministry, Department, and Agencies(MDAs) in the nation had previously been mentioned as sources of concern by MSMEs.
Experts claim that the third quarter of 2022 witnessed a decline in the number of jobs created by MSMEs due to a lack of funding, the Japa Syndrome, market volatility, supply chain disruptions, factory closures, inadequate infrastructure development, supply side risk, the lack of access to foreign exchange, the encroachment of local taxes on the unorganized sector, and debt overhangs, among other factors.
Speaking during a media briefing recently, the national president of Association of small business owners of Nigeria (ASBON) Dr. Femi Egbesola, said the Nigerian government is battling challenges of forex that is not available, adding that, this has impacted on job creation for Small and Enterprises(SMEs) while companies have folded up and large numbers of SMEs are closing shops because of the myriads of challenges mentioned earlier.
He insisted that a lot of foreign partners are divesting while local manufacturers and operators of SMEs are traveling out of the country.
Egbesola noted that high operating costs have reduced profit margins and that political campaigns for the election year have forced the government to ignore MSMEs in order to concentrate on winning the election and keeping control of the government at all costs.
Since more SMEs are fighting to survive the current headwinds and challenging operating environment, he claimed that this has a hugely detrimental effect on the commercial economy.
He continued by saying that in order to maximize market potential for the alleged beneficiaries of SMEs, government must collaborate with other businesses and diversify its commercial interests.
The ASBON chairman advised SMEs to investigate export opportunities to generate foreign currency and enhance MSMEs' overall market outlook to promote trade and investment.
Reacting, director, Centre for the Promotion of Private Enterprise, (CPPE), Dr. Muda Yusuf, charged government to tame inflation and reform monetary policy while pointing out that, some of the barriers to economic growth include; declining purchasing power, enduring structural limitations, lack of security, and crippling trade facilitation problems.
He also pointed out that the decline in manufacturing sector's performance significantly affects employment, food inflation, and food security.
He said the food processing sector has the most significant impact on jobs because of the solid backwards integration content and high multiplier effect in the agriculture value chain.
CPPE boss listed recommendations to fix the GDP growth decline, which included 'improving the macroeconomic headwinds of high inflation and currency volatility.'
He also emphasized the necessity of addressing structural barriers to production and other economic activity as well as reforming the foreign exchange market, in orer to bolster investor confidence.
The economist continued by saying that urgent action must be taken to control inflation and increase peoples' purchasing power in addition to starting to address the nation's logistical and security concerns.
To encourage economic inclusion and alter monetary policies to enable financial deepening in the economy, he said there has to be innovative support for small enterprises.
Ikpong Umoh, managing director of Stellarchem Nigeria Ltd., lamented the difficult obstacles faced by SMEs while highlighting how, among other factors, the foreign exchange and energy crises had a negative impact on the vital role that Micro, Small, and Medium-Sized Enterprises (MSMEs) play in the economy of the country.