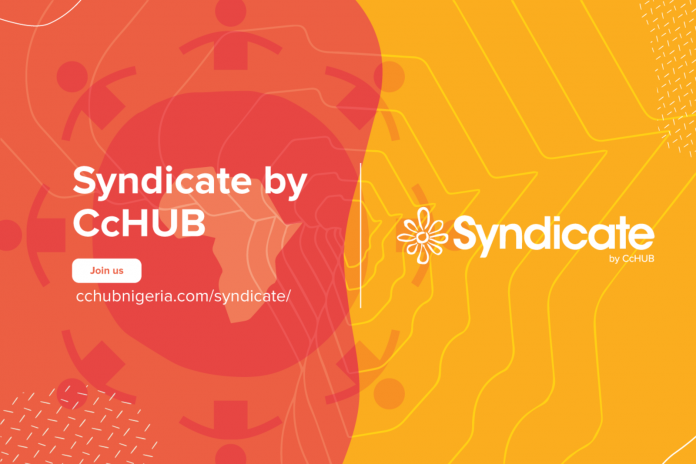 Co-creation Hub(CcHUB), the leading technology innovation center in Nigeria has announced the closing of the first round of investments for the CcHUB Syndicate in 3 exciting technology companies.
According to CcHUB, these companies, with valuations north of US$17.5 million are focused on building critical digital infrastructure to be deployed across Africa and they are geared to be some of the hottest tech companies in 2021.
"Our first investment round lasted six weeks and we received mind-blowing investor feedback. Since the launch in December, more than 400 Investors signed-up to the syndicate, and over 30 investors have completed the KYC process and are committed to investing in the future of the African Innovation and Technology ecosystem. " the statement indicates.
CcHUB says that in Post-closing this round, they would deploy US$267,500 in bridge financing into these companies to enable them to achieve critical milestones ahead of their next funding cycle.
Here are the startups:
Oneport 365 Limited is a B2B digital freight forwarding platform with a mission to usher in the radical change that enhances Africa's participation in global trade by offering simplified, all-inclusive, and transparent freight forwarding services driven by technology.
Stears Business  – Stears is a digital information company that makes it possible for anyone, anywhere in the world, to access high-quality information on Africa. Stears collects, structures, analyses, and disseminates information to enterprise (Stears Data) and individual customers (Stears Business).
Taeillo: Tǽillὸ is premium Afro-urban furniture and Lifestyle design Brand. The company offers unique afro-centric contemporary furniture pieces using its E-commerce and social commerce platform that embeds Augmented and Virtual Reality to amplify personalized customer experience.
"With the completion of this first round, we are super excited and eager for the next funding round which will be opened at the end of March 2021."
Launched in  December 2020, CcHUB Syndicate is an investment vehicle empowering investment groups or firms, High Net Worth Individuals (HNI) all over the world to co-invest (for as little as US$5000) in the most innovative companies across Sub-Saharan Africa along with CcHUB.
The Syndicate by CcHUB aims to accelerate the growth of early-stage ventures delivering value accretive services and products to the African market at scale; with the goal to increase the number of disruptive and innovative companies with the capacity to create impact at scale for the continent by garnering support through our network of investors and partners
Source : Founders360Mag