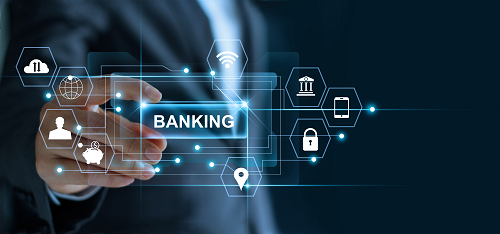 On the 4th of May, the first day after strict COVID-19 lockdowns were lifted in Lagos, customers rushed to bank branches all over the city.
From Surulere to Marina, bank halls overflowed with customers who felt they had to meet physically with bank staff. Their needs varied, from new requests for debit cards to reversing unsuccessful transactions.
But none of these services should require large crowds at banks, certainly not in 2020 with the technological advances permeating all sectors globally.
In South East Asia, the coronavirus pandemic is accelerating a digitalization race in the traditional banking space that was already heating up due to a mass customer switch to convenient mobile-based systems. Digital banks like Monzo, N26 and Revolut took advantage of the lockdown periods to emphasize the wholly online service delivery processes as the future of banking in Europe.
There is no reason for Nigeria to be left out. In fact, there may already be an appetite for more digital banking systems thanks to the limitations of social distancing.
More than 15 million new accounts were added to the banking sector between April and May, the first month of COVID-19 lockdowns in Nigeria, according to data from the Nigeria Inter-Bank Settlement System (NIBSS). At least 12 million of those accounts were active during the period.
These are remarkable statistics; such a large number of accounts had never been added to the banking sector within any one-month period. Nigerians appeared to have even more need for formal financial services when physical restrictions were imposed on their movement.
During the lockdowns, many activities normally performed at physical locations moved online – teleconferencing at work, e-learning, online grocery shopping, religious worship. Each has a financial service component to it requiring users to activate online banking functionalities or at least mobile money. Therefore, the increased use of the internet to adapt to the circumstances created an uptick in demand for digital financial services.
Consider this: according to the GDP figures released by the Nigeria Bureau of Statistics, the ICT sector contributed 17.83% to the economy in the second quarter of the year. It was an improvement on the first quarter's 14.07% which the Minister of Digital Economy had hailed as unprecedented.
It is possible that this growth in the ICT sector will continue as broadband penetration improves, from 39.54% in April to 42.02% in July.
An increasingly digitally-enabled Nigeria opens up new challenges and opportunities for the financial services sector. As a service critical to economic growth and national productivity, banking will have to respond to this shift.
Yet, many banks are still not well equipped to fully provide core services online.
The country's top banks still require new customers to visit their physical locations to open accounts. This process continues to be paper-based with physical capture deemed necessary, as against signing up on mobile and uploading documents in soft copy. At bank halls, queues remain a feature around customer service desks because, for the most part, banks have not thought deeply about leveraging technology for dispute resolution.
Thanks to regulatory guidance from the Central Bank of Nigeria, the industry tends to adjust adequately to new technological demands. The introduction of the Bank Verification Number in 2011 was a seminal achievement crucial for today's fintech boom. With NIBSS's instant payment feature, banks and fintechs integrate functionalities that enable secure mobile banking.
It is time to push on from foundational achievements to lift the banking sector into higher realms of innovation. By thinking about service delivery primarily from the view of the technology-enabled user who is immersed in the digital world, banks can begin figuring out ways to adapt in-bank processes to fit customers' new remote-first expectations.
This is the promise of the new wave of digital banks in the country. They are assuring customers that everything necessary for a complete banking experience is right in their pocket.
By modeling user experience after habits formed by using social apps, digital banks are making the strong case for a new generation of financial service customers to turn away from traditional institutions. On the VBank app for example, you only spend two minutes to get an account number. Zero paperwork.
Some Nigerian big banks are dominant international players in the financial services world, so a massive customer switch to digital banking change will not happen overnight. There are only 43.2 million BVNs at the moment which means only about 21.5% of the population can access digital banking.
The growth of digital banking itself will track improvements in broadband and smartphone penetration.
But COVID-19 has the effect of teasing the appeal of mobile-first convenience to banking customers. Many are now aware that it is possible to stay for weeks without going into a bank hall to access financial services.
Having had a taste of how convenient it is to bank remotely, customers will align with institutions that keep pace with this shift. This promise of a new normal stands to benefit digital banks that improve their visibility with customers.