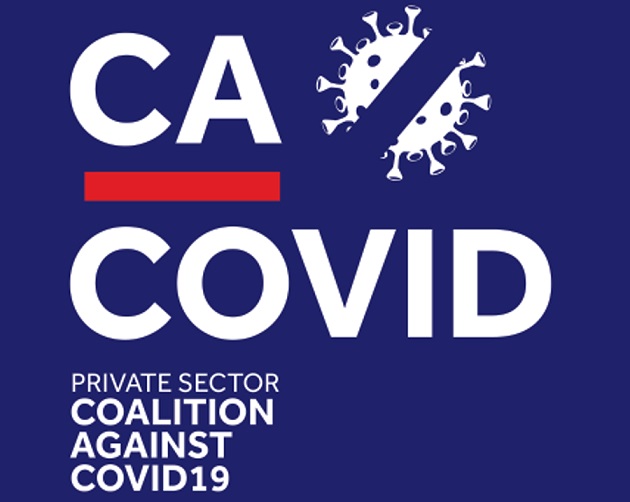 Business leaders under the auspices of Coalition Against COVID (CA-COVID) are to create four million jobs within the next five years. CACOVID was created by the Bankers' Committee, comprising of banks and major private sector players to address the funding challenges faced by federal and state governments fighting the COVID-19 pandemic
The private sector coalition said youths would be the biggest beneficiaries of the job windfall for which the businessmen plan to invest N175 billion.
Central Bank of Nigeria (CBN) Governor Godwin Emefiele told reporters at a CACOVID accountability meeting in Lagos on Wednesday that preliminary analysis showed unemployment, particularly among the youths, was a critical factor behind the #EndSARS protests.
With him at the conference were: Dangote Group Chairman Aliko Dangote; UBA Group Chairman Tony Elumelu and Access Bank Plc Group Managing Director Herbert Wigwe.
Emefiele, who chairs the Bankers' Committee, said CA-COVID has committed to creating a high impact youth development programme that will provide technical and vocational education to over four million youths over the next five years.
He said: "Students will be trained on craftwork, plumbing, masonry, carpentry, and other artisanal related skills for which sufficient demand exist in Nigeria.
"Over N150 billion is expected to be deployed towards the set up and implementation of the youth development program, which will be available at select training centers across the country."
Continuing, Esetupe, a key driver of CACOVID, said selected students on the conclusion of the programme will get loans to support their entrepreneurial pursuits.
"So far, over N25 billion will be domiciled in a fund to support these entrepreneurial pursuits, which would also include acquisition of related equipment's to conduct business activities," he said.
The CBN boss identified the provision of employable skills as the ultimate objective of the intervention.
He said: "We believe this initiative can lead to the creation of over four million jobs over the next five years.
"For the out of school graduates that possess certain Entrepreneurial skills, CA-COVID will be working with Bankers Committee to complete the Creative center at National Arts Theater area of Lagos in four select areas namely: ICT and software design/development, fashion, music and movies. This project is expected to cost the Bankers Committee over N40billion."