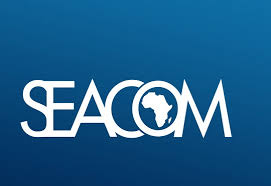 SEACOM LTD, one of the leading Pan-African data services providers, has secured $207 million in funding from the International Finance Corporation (IFC) to accelerate digital connectivity in seven African countries.
The funding will be utilized to expand and upgrade its submarine and terrestrial cable infrastructure across the African continent. The funding will also support deploying new fiber-optic networks and enhancing existing infrastructure, ensuring faster, more reliable, and affordable internet connectivity for businesses and consumers.
The seven countries set to benefit from SEACOM's infrastructure development include Kenya, Tanzania, Mozambique, South Africa, Rwanda, Uganda, and Djibouti. These countries were selected due to their strategic geographic locations and potential to significantly impact regional digital transformation efforts. The investment aligns with SEACOM's commitment to bridging the digital divide and promoting inclusive growth in Africa.
The project aims to unlock opportunities in various sectors, including e-commerce, telecommunication services, healthcare, education, and finance, by bolstering digital connectivity. Improved internet access will enable businesses to expand operations, drive innovation, and enhance productivity.