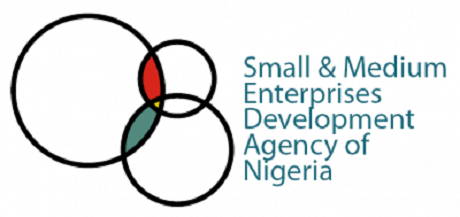 The Small and Medium Enterprises Development Agency of Nigeria (SMEDAN) has pledged to offer free digital marketing training to over 2000 Micro Small and Medium Enterprises (MSME) as Covid-19 support with huge economic benefit to boost revenue generation.
The Director General  Dr Dikko Radda disclosed this during the 2020 MSME opportunity fair organised by SMEDAN, tagged; 'Harnessing business ppportunities beyond Covid-19 drawbacks', over the weekend in Uyo.
He also promised to train 100 entrepreneurs in Akwa Ibom State on standard packing to enable their product to attract global attention.
Radda, who was represented by director planning research monitoring and evaluation, Wale Fasanya, said the fair was packaged to enable entrepreneurs showcase, market their product and engage in cross fertilisation of ideas.
He said the organisation would create a convergence point in the form of market hub application to enable entrepreneurs all over the country to interact with customers and suppliers of input to their businesses across the globe.
"The MSME sub-sector is a critical sub-sector in the Nigerian enterprise development space. They collectively account for a majority of the businesses in Nigeria and also account for the highest number of jobs created in the economy.
"Business app built to capture all businesses in Nigeria, irrespective of the nature of the enterprise; is a medium to foster great intersection between business to business, business and visitors to the app. It is a convergence point for Nigerians and business owners all over the world who wish to establish links with potential customers," he said.
On his part, the Commissioner for Trade and Investment in the state, Mr Ukpong Akpabio, commended SMEDAN for giving the upcoming entrepreneurs a platform to leverage and showcase their creativity to the public.
Akpabio said the state government was particularly nonpartisan on the issue bordering on business, adding that the government would do all it could to make SMEs  thrive in the state.
Speaking with our correspondent, Mrs Gloria Udosen, an entrepreneur who is into food processing, thanked SMEDAN for providing the opportunity to promote her business brand, and called on the government for financial support to expand the business.
Mrs Emen Evans, another entrepreneur, who is into fascinator production, commended the organisation for its support to entrepreneurs, particularly on promotion but lamented that the pandemic adversely affected the business.