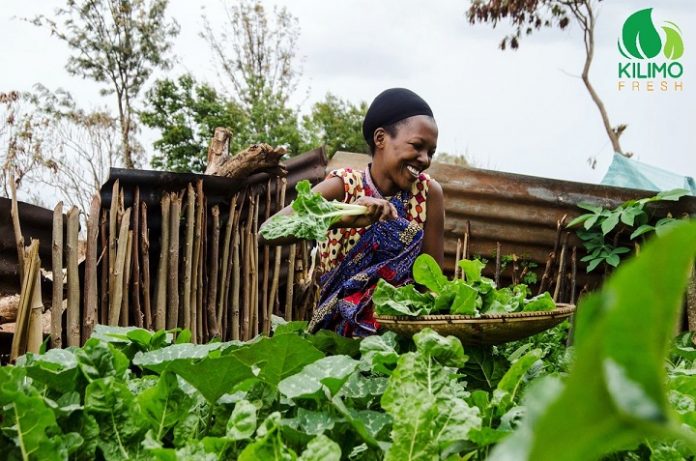 Tanzanian digital farming products' distributor, Kilimo Fresh, has emerged the winner of MEST Africa Challenge 2020, fending off strong competition from the likes of BAG Innovation, Mousso Africa, Debo Engineering and Nigeria's GradelyNG
The MEST Africa Challenge 2020 Finals held virtually on Zoom live. Nine country winners from Nigeria, Rwanda, Tanzania, Kenya, Ghana, Senegal, Ethiopia, South Africa and Cote d'Ivoire competed for the ultimate $50,000 prize.
Kilimo Fresh is a Tanzanian digital platform based in Dar es Salaam. The startup delivers fresh agricultural produce like foods and fruits obtained from farmers in rural areas to urban retailers and consumers.
Founded in 2018 by Baraka Jeremie, the startup aims to ease the process of farm produce delivery from farmers to consumers. It can now leverage a $50,000 funding courtesy of the Meltwater Entrepreneurial School of Technology (MEST) to further develop its operations.
Tied in second place at the finals were Rwandan edtech startup, BAG Innovation and Senegalese fintech, Mousso Africa which focuses on financing and enabling women development.
Gabriel Ekman's BAG Innovation connects undergraduate or graduate students in Rwanda to experienced industry professionals for virtual internships. Mousso Africa supports women-owned businesses in Senegal by providing access to microfinancing.
Ethiopian AI software company, Debo Engineering clinched the inaugural Community Choice Vote award. The company supplies drones which can detect, track and prevent crop pests and diseases.
Nigerian edtech startup, GradelyNG did not finish in the top three at the MEST Africa Challenge 2020 finals. Founded in 2019 by Boye Oshinaga, Gradely offers custom e-learning for basic and secondary school students in Nigeria.
Other participating country finalists in the challenge included Fundis, Tutoo+, Oniocha Ltd and PopUp Shop Shop.
Liwali Kivumanyuki's Fundis operates a hiring platform in Kenya that links clients to seasoned local service providers through the fundisapp. Ivorian edtech platform, Tutoo+ provides both online and offline education on innovative technologies and entrepreneurial skills.
Ghanaian edtech company, Oniocha Ltd runs website and app-based platforms which give readers extensive access to a wide range of books published by different authors. South African e-commerce startup, PopUp Shop offers online retail services in the country.