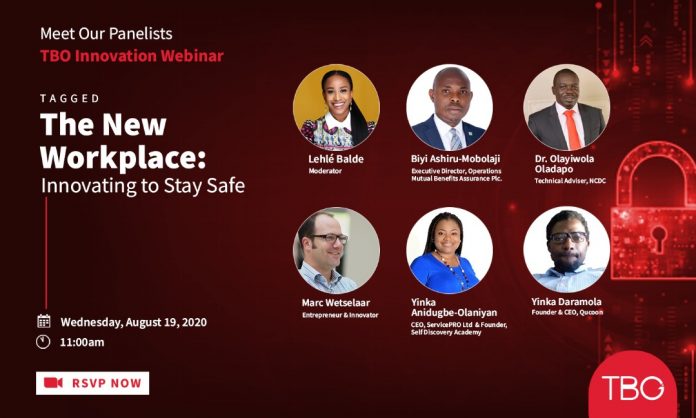 TBO Innovation Webinar will take place on Wednesday, the 19th of August, 2020 at 11: 00 AM West African time.
Webinar Topic- The New Workplace: Innovating to Stay Safe
The COVID-19 pandemic and subsequent movement restrictions have created a unique challenge for organizations and businesses, forcing millions of workers to work remotely, thereby impeding productivity. As the lockdown eases, employers need to proactively monitor the health and infection status of employees and visitors in order to respond appropriately to cases and restrict access where necessary.
While working from home might work for some organizations, 70% of Nigeria organizations are not modelled to run on such, hence the need for a holistic enterprise solution that protects employees and strengthens the response level.
Participants at the TBO Innovation Webinar will be shown an innovation to help businesses, corporations ease back into a safe workplace.
Register to reserve your spot in advance with the link below:
https://us02web.zoom.us/webinar/register/WN_pKHHkI1-SziJrDLIc-Dihg