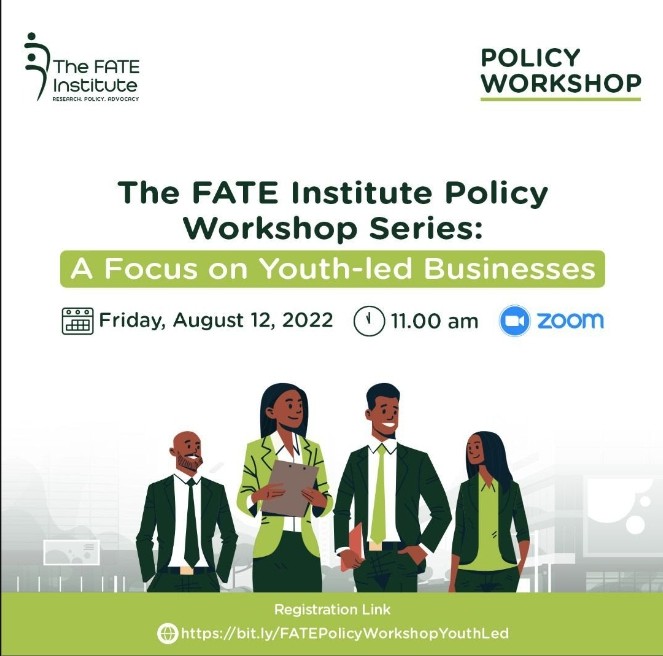 The FATE Institute through its FATE Institute Policy Workshop Series is set to host a webinar tagged: A Focus on Youth-led Businesses.
The webinar is scheduled to hold virtually on Friday, August 12 , 2022 by 11.00 am WAT in celebration of International Youth Day.
This workshop will feature conversations on:
• Navigating challenges as a youth business by leveraging Technology and Innovation
• Designing programs to address challenges impacting Youth-led Businesses
• Critical Skills for Business Success as a Youth Business operating in a difficult business environment
To participate, register HERE.