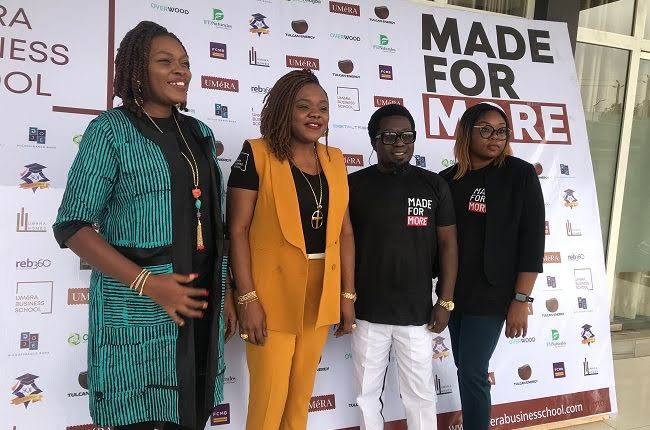 Umera Business school has organised a free skill acquisition programme for about 400 youths in Ibadan, the Oyo state capital.
Participants in the month-long session, which was conducted both virtually and in person, met with seasoned coaches and leaders to explore leading skills in the corporate sector before receiving diplomas.
The founder of Umera Business School, Mrs. Olamide Alao, during a physical training class on Friday at the Golden Tulip hotel in Ibadan described the program as "Umera boost" as a holistic program intended to add value to the beneficiaries, adding that the program is intended to add value to the youth who do not have anything to do for a living and encourage them to have something meaningful to do at the market place.
She added that the program was also intended to inspire young people to become more significant members of society by starting businesses that offer answers to challenges.
Alao continued by saying that the program participants would receive training in five distinct areas, including project management, digital marketing, complementary medicine, coding, and web design.
The event's guest speaker, Mrs. Tope Mark-Odigie, said that young people in Nigeria have the potential to achieve real success if given the necessary instruction.
She continued by saying that in her capacity as a real estate expert and the CEO of the wealth creation and empowerment platform company Web360, she teaches the beneficiaries marketing techniques and teaches them how to spot and fix real estate problems.
She believes that youths do have opportunities, adding that Nigerians are quite resourceful if given the chance.
She urged young people in Nigeria to keep believing in themselves and improving rather than giving up.