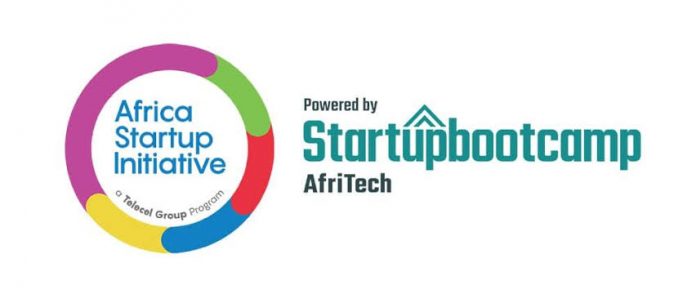 Africa's leading tech Accelerator, Startupbootcamp AfriTech, together with founding partner and leading telecom giant, Telecel Group have selected the participants of the much-coveted Accelerator Program, the Africa Startup Initiative Program (ASIP).
The intrinsic value of startups in Africa lies in their ability to build fast and effective solutions to pressing challenges. Over the years another key aspect has come to the fray; scaling across borders. The ASIP Accelerator has managed to help founders fine-tune their business models while also facilitating entry into new markets such as Senegal.
This has been possible through a historic partnership with DER/FJ, which was established to advance Entrepreneurship for Women and Youth in Senegal by the President of the Republic, His Excellency Macky Sall. Giving a keynote at the event, Senior Innovation Lead Adrien Schwarz said;
"We are impressed with the work that the ASIP and Startupbootcamp AfriTech are doing and are excited that there were three times more Francophone founders compared to the previous years. This validates the caliber of startups in Francophone countries and shows that their exposure to acceleration has improved. It is also wonderful to see the progress that the past Senegalese startups namely Proxalys, Parcsmart, and Yobante have made"
Founded by telecom giant Telecel, the Africa Startup Initiative Program (ASIP) aims to support the next generation of early-stage African tech startups that are disrupting key industry verticals that include FinTech, InsureTech, AgriTech, Climate-tech, eCommerce, Digital Health, and CleanTech, Mobility, Micro-leasing, and digitizing the informal economy.
Eleanor Azar, Executive Deputy of the Group and ASIP Director said:" we are very proud of the great effort that was put into this cohort 3 of the ASIP Accelerator Program powered by SBC AfriTech – we have exceptional startups with innovative and positively disruptive ways of treating the African challenges that they have set out to solve and build their Startups around. We are also exceptionally proud that the number of female founders has increased. And to those who did not make it into the top 10, we wish you all the luck, you should be very proud that you have come out on top of more than 2,000 applications received into the program in cohort 3.
Other partners include the Dutch Entrepreneurial Development Bank (FMO), AWS, Freshworks,   Google, and Firstbase.
Participants will receive an intensive three-month coaching and support program to accelerate their growth and benefits worth $750,000 USD. Startups will also have access to the global Accelerator Squared  platform which has a complete library of content, group workshops, 1:1 mentoring, collaborative sessions with Entrepreneurs in Residence, and invite-only discussion forums with founders from around the globe.
The program will take place in Dakar, Senegal and startups will be hosted at the D-hub, – a space commissioned by DER/FJ.
"We're excited by the quality of startups in this cohort," commented Program Director Henry Ojour. "About 30% of them have applied before, 60% applied on the recommendations of an alumni founder and 50% of them have monthly revenues above $50,000.00. Cohort 3 companies are building in over 12 verticals we have a 30% female-founder ratio. It's going to be 13 weeks of far-reaching progress & impact." He added.
The following startups will be joining the 2023 ASIP cohort 3:
The ASIP Accelerator powered by SBC AfriTech will culminate in a Demo Day on 25 May 2023 where startup founders will pitch their disruptive solutions to a broad audience of media, investors, corporate partners, and industry stakeholders.