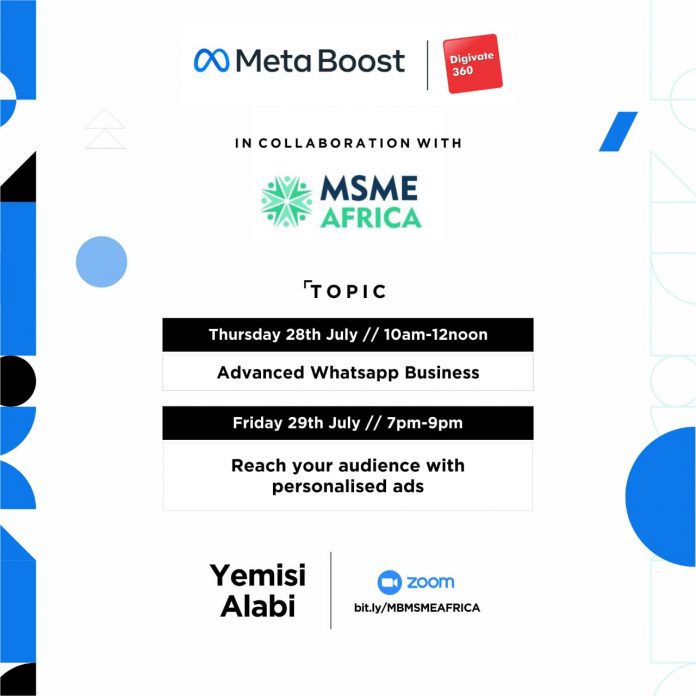 The 2-day Digital Marketing training is aimed at equipping participants with knowledge on how to acquire more leads by effectively utilizing available platforms.
The first session tagged "Advanced WhatsApp Business" is scheduled to take place on Thursday, 28th of July 2022 between 10am – 12:00pm WAT.
The second session tagged "Reach your Audience with Personalized Ads" will take place on Friday, 29th of July, 2022 between 7:00pm and 9:00pm WAT.
Benefits:
√ Participants will learn from a Certified Digital Marketing expert
√ Participants will acquire knowledge on the most effective tools, insights and hacks for scaling their businesses.
√ Each participant will also earn a certificate, network with other entrepreneurs, and join a prestigious community of thriving business owners in Nigeria.
To register, click HERE.