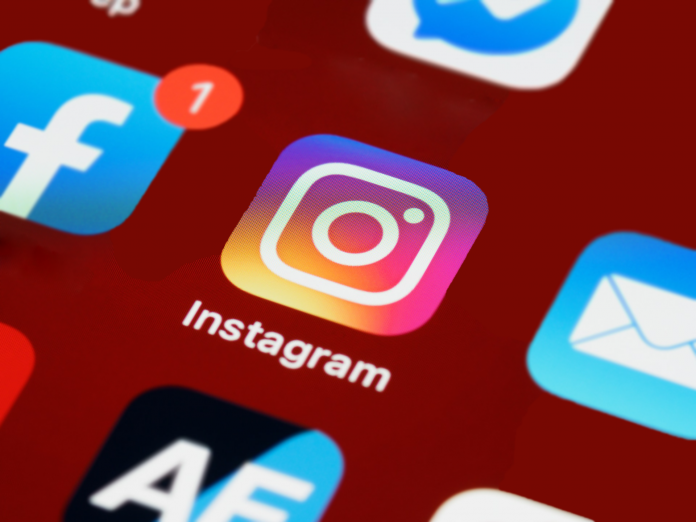 Instagram boasts 12.2 million users in Nigeria. As a Nigerian entrepreneur or SME, you sure don't want to lose money anytime you choose to run ads for your business on one of the world's most popular social media apps.
But before you choose to run your ads on Instagram, there are some important points to take more of:
Instagram is a visual platform i.e it works better when your business offers a lot of photos and videos e.g fashion, food, travel, beauty and skincare, and real estate
If you using Instagram for marketing or business, you should opt for a business profile
The most viewed contents are entertaining, creative, informative and relaxing contents
The engagement rate on Instagram is higher than the engagement rate on any other social media platform
You can run Instagram Ads from as low as ₦1,000
Advantages of Instagram Advertising for SMEs
Advanced Targeting: Instagram lets you reach your preferred target audience with its comprehensive demographic and geographic data.
Higher engagement rates: You can drive higher engagements using videos and images.
Build Brand Awareness: Instagram is powerful for boosting brand awareness without breaking the bank thanks to its 500 million users daily.
Drive Sales: If you can set your campaigns correctly and nips all the dos and don'ts in the bud, Instagram can be a gold mine for you to drive sales.
Having understood some of the advantages of using Instagram, let's look at some of the reasons why Instagram ads don't convert as you expected them to.
10 Reasons Why Your Instagram Ads Don't Convert (and how to fix them)
1. Not having a clear goal
Nobody runs ads just because they have the cash to spend. Do you have a clear objective? Are you driving sales, engagement, and registrations or do you want brand awareness? Every campaign must have a specific purpose. The solution is to have a goal that aligns with the suitable format and content.
2. Not using the right content format
Choosing the right type of format for your ads can make the difference between money spent and money well spent. Some of the options available include Videos, Carousels, Instagram Stories, Reels, and Images.
Image ads work best when the subject can be expressed in a single compelling visual. Good for promoting a single product or service.
Video ads give a more elaborate, in-motion view of your product or brand. They're perfect when you want to demonstrate how your product works or you want greater persuasion about your product or service.
Stories ads tend to have higher engagement rates and are capable of producing increased reach: with stories ads, you can target shoppers who can purchase directly through the app.
Carousel ads are useful for displaying multiple products, and different features of a service at once. You can also deploy this tactic to draw attention to reviews or testimonials.
Explore ads appear in the Explore tab, where users go to find new content. You can use Explore ads to reach people who are looking for new ways to engage with users whose interests align with your brand.
Collection ads are a great option for e-commerce campaigns, as they allow users to buy products directly from the ads.
Shopping ads show users a photo of your product, plus a title, price, store name, and more. Use shopping ads for product discoverability. With Instagram shopping ads, you can bring your storefront directly to your customer.
Reels are naturally short videos that help creators and brands to get discovered by Instagram users who don't necessarily follow them. You can use reels as an excellent opportunity for driving awareness and generating leads for your business.
3. Not Testing and Tweaking Your Ads
The first try may not be perfect. Experiment with different images, headlines, and calls to action to see which ones produce the most response you desire from your target audience. Basically, called A/B testing. You also want to ensure that you don't pour all your ad budget into one ad version from start to end. Testing helps you to select the most successful ad version that will provide the highest ROI for your company.
4. Not Having a Clear Call to Action
Your ads should always have a clear and concise call to action. Tell viewers what action you want them to take after seeing your ad. Do you want them to visit your website? Chat you up? Sign up for an event? Letting your viewers know precisely what you want them to do will help increase engagement and conversion rates.
The solution is to include clear and compelling CTAs that direct users to take the desired action, such as "Shop Now" or "Learn More."
5. Not Knowing Your Target Audience
The most common mistake made by many advertisers is not properly targeting their ads to the right people. You can target your audience according to location and demographics. The solution is to create a custom Instagram audience based on users who have already interacted with you on the platform.
Further, before launching any ad campaign, take the time to thoroughly research who you want to target. Identify their age, location, gender, interests, and more so that you can create the most relevant and effective ad possible.
6. Using Too Much Text
When creating your advertisements, keep in mind that less is more. Ads with excessive text might appear cluttered and overpowering, making them less likely to capture the attention of viewers.
Keep the language concise and catchy to ensure that your visuals stand out.
7. Not integrating copywriting into your Ad copy
Attention-grabbing intros and headlines are a must for your ads. You only have 3 seconds to catch the attention of your target audience on the Frenzy app. Having dull intros, and boring copy that doesn't get the attention of your target audience automatically translates to a wasted ad budget.
One of the effective solutions is to integrate the A.I.D.A formula into your content.
8. Setting inadequate budgets
Having an inadequate budget to push out your ad to your target audience can drain your hard work. The solution is to allocate sufficient budgets based on your campaign goals and the competitive landscape to maximize your ad's reach and impact. It doesn't mean you should overspend as well.
9. Ignoring analytics
Not monitoring and analyzing your ad performance can prevent you from optimizing campaigns and making data-driven decisions. With social media marketing tools, you can optimize your ad campaigns.
The solution is to make decisions based on your A/B tests and best-performing ad campaigns.
10. Not including promotional offers
Truth is, you are most likely competing with other businesses to grab a large chunk of the market.
Without incentivized offers, such as free coupon codes, free trials to paid services, or discounts, your ads may not convert the way you want.
The solution is to include promotional offers in your ads as further motivation for your target audience to engage in the action you desire.
Still, this shouldn't be done too frequently to affect your business goals.
Run Instagram Ads Like An Expert
In conclusion, running successful Instagram ad campaigns as an SME or Nigerian Entrepreneur requires strategic planning and an understanding of how the platform works.
By avoiding these ten common mistakes, an unclear goal, neglecting A/B tests, wrong content format, wrong CTAs, poor targeting, too much text, weak ad copy, inadequate budget, ignoring analytics, and excluding promotional offers, you can significantly enhance the effectiveness of your campaigns.
Staying informed about these pitfalls will pave the way for more fruitful and impactful advertising for your efforts on Instagram. Good luck!