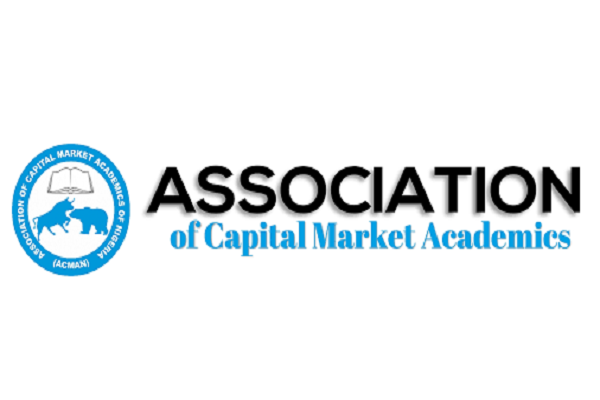 The Association of Capital Market Academics of Nigeria (ACMAN)In a  call for economic revitalization, has appealed to the Federal Government to expedite the scaling up of the intervention fund designated for players in the micro, small, and medium enterprises (MSMEs) and agriculture sectors. The body expressed concern that the allocated amount, which falls below the N1 trillion mark, may prove inadequate in achieving the envisioned dividends.
The voice of this appeal is ACMAN, a prominent entity representing academia in the capital market sphere. At the helm is Professor Uche Uwaleke, the President of ACMAN, whose expertise in financial matters lends weight to this call for strategic economic measures.
ACMAN's plea encompasses two vital facets of Nigeria's economic landscape. Firstly, the call for an augmentation of the intervention fund underscores the urgency of providing robust support to the vital MSMEs and agriculture sectors. Secondly, ACMAN advocates for a comprehensive strategy to address the repercussions of the abrupt removal of fuel subsidies, recognizing its potential impact on vulnerable Nigerians.
Professor Uche Uwaleke, while addressing a media briefing to commemorate the first 100 days of the Tinubu administration, highlighted the need for proactive measures in the face of economic challenges. He emphasized that a larger intervention fund is essential to catalyze growth and sustainability within the MSMEs and agriculture sectors.
In addition to the call for an augmented intervention fund, ACMAN proposes the establishment of a Capital Market Advisory Committee (CMAC) comprised of experts from the capital market and academia. This committee's mandate would be to furnish research-driven counsel to the Minister of Finance, particularly in the realms of Public Private Partnership (PPP) arrangements and various financing opportunities in the capital market.
Uwaleke candidly addresses the complexities of Nigeria's recent economic trajectory. He notes challenges including weak growth, high inflation, unemployment, volatile exchange rates, mounting public debt, fiscal imbalances, and a lingering fuel subsidy regime. These realities, coupled with recent policy shifts, have reverberated through the economy, evoking mixed outcomes.
The reforms and policies, notably the fuel subsidy removal and exchange rate unification, have sparked waves of confidence in both domestic and foreign investors. The Nigerian stock market has witnessed a historic surge, with the benchmark index reaching unprecedented heights.
However, Uwaleke underscores the dual nature of these reforms. While they bolster investor confidence, they also introduce challenges for everyday Nigerians. Inflation rates are on the rise, and the affordability of essential goods, particularly food, is a pressing concern. Micro and small businesses are grappling with the heightened cost of fuel, necessitating a nuanced approach.
ACMAN acknowledges commendable steps taken by the President, including the appointment of Mr. Wale Edun as the Minister of Finance and Coordinating Minister for the Economy. Edun's wealth of experience in the capital market is seen as a positive sign for leveraging the market's potential for the nation's economic progress.