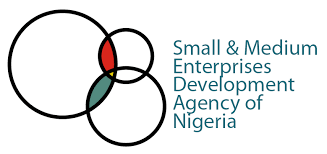 The Small and Medium Enterprises Development Agency of Nigeria (SMEDAN) has earmarked an impressive 50 percent of its intervention initiatives exclusively for female-owned businesses. This milestone was announced by Olawale Fasanya, the Director-General of SMEDAN, during a collaborative meeting with the International Labour Organisation (ILO) in the capital city, Abuja.
Olawale Fasanya, the dynamic Director-General of SMEDAN, spearheads this initiative. The intervention programs are aimed at fortifying the entrepreneurial landscape, with a special emphasis on empowering women-owned businesses.
SMEDAN, recognizing the pivotal role played by women entrepreneurs in Nigeria's economic resurgence, has taken a resolute step towards advancing their cause. This allocation of resources is designed to provide a robust support system for female-led ventures, offering them a greater platform for growth and success.
 Data sourced from the National Bureau of Statistics (NBS) underscores that a significant 40 percent of businesses in Nigeria are owned by women. Olawale Fasanya acknowledges the profound impact that these visionary women entrepreneurs have on Nigeria's economic development. He notes, "Considering the impacts, female-led businesses continue to make progress in spite of the challenges they face."
The deliberate decision to reserve half of SMEDAN's intervention programs for women-owned businesses reflects a strategic move towards creating a more inclusive entrepreneurial ecosystem. By channeling resources and support towards these ventures, SMEDAN aims to stimulate a ripple effect of positive outcomes, encompassing employment generation, poverty reduction, and wealth creation.
Fasanya further highlights the resilience of women-owned businesses, noting their commendable performance in the face of adversities such as the COVID-19 pandemic and the impacts of climate change. He emphasizes their vital role in propelling the economic engine of the nation.