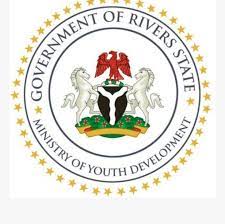 The Rivers State Ministry of Youth Development has unveiled a strategic partnership with the Youth Business School In order to nurture the potential of the youth and propel economic growth, This collaborative effort is poised to equip the budding generation of the state with the indispensable skills vital for success in today's dynamic economic terrain.
The initiative is spearheaded by the Rivers State Ministry of Youth Development, under the astute leadership of Commissioner Dr. Chisom Kenneth Gbali. At the crux of this collaboration is the Youth Business School, an institution committed to cultivating entrepreneurial acumen among young individuals.
The partnership is designed to empower the youth with a comprehensive skill set, addressing the multifaceted demands of contemporary economic landscapes. Through targeted programs and initiatives, the initiative seeks to foster a generation of capable, innovative entrepreneurs.
Commissioner Dr. Chisom Kenneth Gbali articulated his profound enthusiasm for this strategic alliance, emphasizing its seamless alignment with the ministry's vision of engaging youth in entrepreneurial pursuits. He stated, "We are excited to join hands with the Youth Business School to empower our youth with the skills they need to navigate and succeed in today's economy. This partnership is a testament to our commitment to provide support and opportunities for our young entrepreneurs."
The collaboration is poised to be a game-changer, amplifying the support and resources available to young entrepreneurs. The focus areas encompass Information and Communication Technology (ICT), Waste Management, and Agriculture, reflecting a holistic approach to skill development and economic empowerment.
Dr. Joseph Obele, Director of Youth Business School, affirmed the pivotal role of this partnership in the ministry's broader strategy. He highlighted its potential to forge a dynamic hub of diverse skill sets, nurturing a generation of agile and forward-thinking entrepreneurs.
The momentous announcement was made during a significant meeting, where Commissioner Dr. Chisom Kenneth Gbali welcomed the delegation from Youth Business School. The event drew notable figures including directors of the ministry and Heads of Departments for Marketing, Accounting, and Finance from the esteemed Ken Saro Wiwa Polytechnic in Bori, Rivers State.
Dr. Samuel Dibia, Head of the Department of Finance at Ken Saro Wiwa Polytechnic, eloquently delivered an address on behalf of Dr. Joseph Obele, underscoring the transformative potential of this collaborative venture.