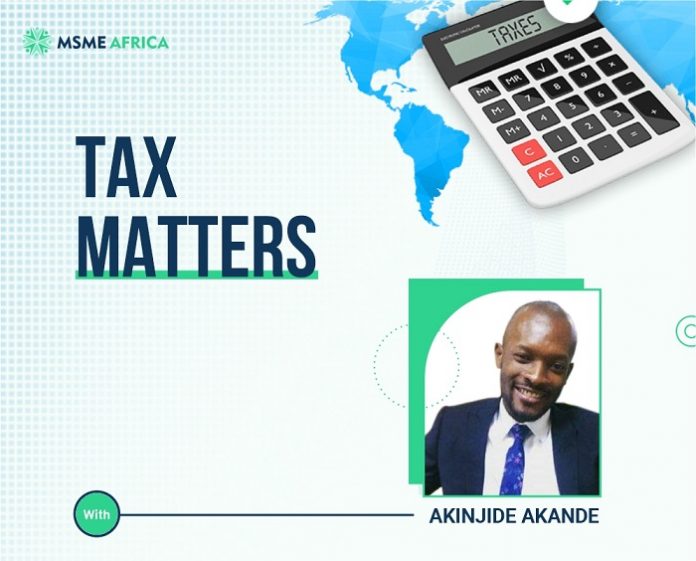 Now, I have few things to tell you about how to be tax conscious and aware of the implications of your decisions as a start-up, as it relates to taxes.
Some assumptions and mindsets  may land you into big troubles with the tax authority if you do not do away with them.
We can call it "The don'ts" but bear in mind that these are not exhaustive. They are the most common wrong assumptions that growing businesses make. I can tell you this because I had a one-time experience – I once started a poultry business with a friend which lasted for about four (4) months and I am certain we made a great loss but till now, we are not able to quantify it.
Now listen –
1.My business is small, if I keep a low profile, nobody will know I'm making money, so I don't have to account for taxes
Trust me, you cannot be more wrong! The Tax man will locate you someday, somehow and you will pay, with penalties and interests.
I want my business to sound posh…I will go for "Amazing Grace Group of Companies Incorporated PLC
As Nigerians, we love showing off and because we think by having 'Limited' or 'PLC' in the name of our businesses, potential customers and clients will accord us more "swag".Please be aware that the form of business type you run determines the types of taxes you will be expected to pay and it also determines the tax regulators you will be obligated to deal with. Sometimes, an enterprise is all you need. Don't register a type of business that can mean additional tax implications for your business.
I can just visit Alausa and settle one sharp guy and I will get a valid TCC
Yes, while this can work for you in the short term, I can guarantee you that there's may be a lot of tears at the end of it. Are you aware that a TCC does not stop the tax man from subjecting you to audits? Are you also aware that your "settlement" can actually be higher than your rightfully calculated taxes? Let that sink in. And for those who are wondering what TCC is,It simply means Tax Clearance Certificate.
I can pay vendors using my personal account jare, after all, na we-we
Recall I mentioned clean bookkeeping in my last post? As much as possible, try to ensure that your business is a totally separate entity from your person, your wife, your girlfriend or your associates. I know business dynamics can make you receive/pay monies into/from your personal bank account, but ensure that you do the necessary refund/transfer into/from your company account as soon as possible. When the tax man comes, your account statements must be clean and inflow/outflows explicable. This is very key.
5.I already started business since…there's no rush since I am owing already
The time to put your house in order is NOW. Penalties are calculated with each passing day. The liability you will have to pay on a Monday is less than what you will have to pay on the Friday of the same week. Don't dull.
Wait. I think 5 is fine to digest for now. We will take it bits and pieces at a time so you do not get overwhelmed.
I am aware that tax matters are extremely boring (even to accountants). As a matter of fact, most people are likely to just walk pass and ignore it. That is why these few helpful truths are being shared with you slowly but surely. My expectation is that we will all have a healthier way of doing business than we did yesterday, tomorrow.
Stay with me. Stay with MSME Africa and let us grow together.
Akinjide Akande B. Eng. ACA, ACTI is a seasoned tax professional with over 12 years of experience in Tax Compliance, Advisory, Accounting and Automation. He started his career with one of the top 4 accounting firms before proceeding to a leading Tax professional services firm where he gathered knowledge and hands-on experience in Nigerian taxes in the areas of accounting, advisory, compliance, automation, dispute resolution and adjudication. He has served as a tax consultant in various industries including the financial services, manufacturing, IT and FMCG sectors. He has a good grasp of the relevant tax statutes and the practice of tax in Nigeria. He currently works as the tax manager for a leading bank in Nigeria.He can be contacted via email : akinjidayakanday@gmail.com