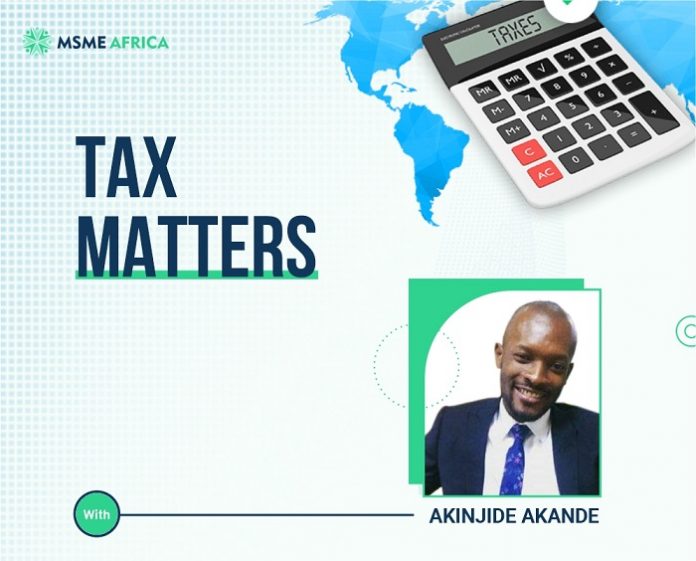 The Tax man does not really want you to be compliant! This is the fact they will never tell you. This is the truth nobody tells.
Why? Because it is better that they come for you and make you pay what you failed to pay with penalties and interests! It is that simple.
For the sake of argument, if you are obligated by law to pay a tax of N1, 000 but you did not pay as and when due, when they come for you (and believe me they will come sooner or later), you may be required to part with N3, 000! Because that is how it works. So, they really don't mind you not being compliant.
Now, to be compliant starts with a decision. Decide that you want to be compliant and you have to be deliberate about it. A large percentage of the issue is centered on keeping good records.
Tax is about records. What can you substantiate? How much evidence do you have to show that you have been paying the right taxes?
Once you have adequate records, the rest is easy. You just have to combine that with the knowledge of what taxes your respective organizations are required to pay and you are home and dry.
Broadly, taxes are on profits or hinged on transactions. Taxes on profits are called income taxes. These are the taxes you are obligated to pay as a result of your direct or indirect involvement in generation of earnings. For example, the income you make from a business venture. Transactional taxes are triggered by an entity simply transacting business with another, as the name implies.
I want to reiterate. Whatever you do as an entrepreneur, record keeping is so fundamental that it can literally save your life and the future of your business. It is everything. It is the weapon you need to defend yourself when audits or reviews arise.
I want to welcome you to this column where I will be writing at length about the legal obligations of business as it relates to taxes. So, I would advise you to sit tight, buckle up and be attentive because I am certain we are all going to have a great ride.
It may be bumpy, I cannot assure you that there will not be things you might find unpalatable and difficult along the way, but I can assure you that ultimately, it will inspire a culture of conducting business in a healthier fashion and save you a lot of headaches in times to come.
Here is where you want to be to enjoy these benefits that come from years of practice.
We will talk more, later, assuredly. See you next week.
Akinjide Akande B. Eng. ACA, ACTI is a seasoned tax professional with over 12 years of experience in Tax Compliance, Advisory, Accounting and Automation. He started his career with one of the top 4 accounting firms before proceeding to a leading Tax professional services firm where he gathered knowledge and hands-on experience in Nigerian taxes in the areas of accounting, advisory, compliance, automation, dispute resolution and adjudication. He has served as a tax consultant in various industries including the financial services, manufacturing, IT and FMCG sectors. He has a good grasp of the relevant tax statutes and the practice of tax in Nigeria. He currently works as the tax manager for a leading bank in Nigeria.