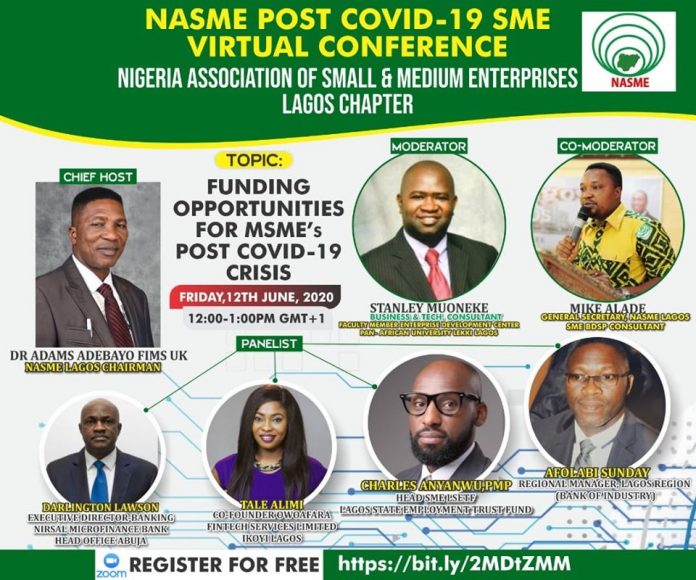 Lagos State chapter of the National Association of Small and Medium Enterprises (NASME) is organizing a virtual conference with the theme : Funding Opportunities for MSME's Post COVID-19 Crisis.
The session is expected to create an avenue towards harnessing funding opportunities for the MSME's Post Covid-19 crisis.
The virtual  conference will take place on Friday, June 12 between 12 noon and 1pm.
Panelists are the conference are Darlington Lawson (Executive Director Banking, Nirsal Microfinance Bank, Abuja),Tale Alimi (Co-Founder, OwoAfara Fintech Services Limited, Lagos),Charles Anyanwu, (Head SME, LSETF), Afolabi Sunday (Regional Manager, Bank of Industry, Lagos Region).
The moderators are :Stanley Muoneke and Mike Alade,General Secretary, NASME Lagos while the chief host will be Dr. Adams Olu-Adebayo, NASME Lagos Chairman.
Register for the Virtual Conference HERE