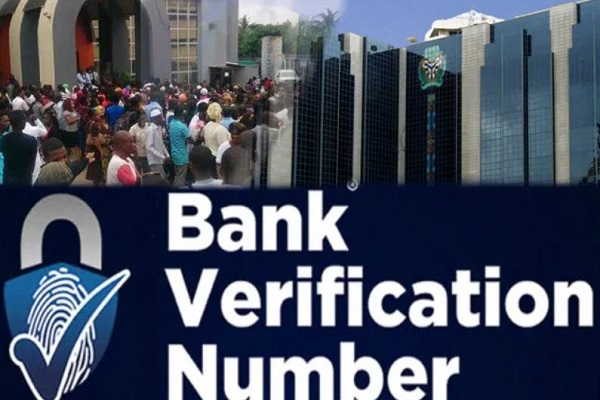 The total number of issued Bank Verification Numbers (BVNs) has reached 57.96 million as of July 3, 2023, based on data obtained from the Nigeria Inter-Bank Settlement System Plc. In line with this, the Central Bank of Nigeria (CBN) has announced plans to close bank accounts without BVNs. The increasing instances of compromise on traditional security systems, such as passwords and PINs, have necessitated the need for stronger security measures to protect sensitive and personal information in the banking system.
The NIBSS highlighted the utilization of biometric technologies as an enhanced form of authentication to ensure real-time security processes. The BVN provides a unique identity that can be verified across the Nigerian banking industry, safeguarding customers' accounts from unauthorized access. It serves to address identity theft issues and reduce exposure to fraud, enhancing the banking industry's ability to identify blacklisted customers.
The BVN is widely accepted as a means of identification across all Nigerian banks. Since its launch in 2014, 57.96 million Nigerians have obtained BVNs. Data from NIBSS indicates that there were 133.5 million BVNs as of December 2021.
The CBN considers BVN as part of its comprehensive strategy to ensure the effective implementation of Know Your Customer (KYC) principles and promote a secure, reliable, and efficient payment system. The apex bank has been working to remove accounts not linked to BVNs from the financial system, aiming to cleanse the sector and curb the growing incidence of fraud.
A recent report by FITC revealed that bank customers in Nigeria lost N472 million to fraud in the first quarter of 2023, with a total of 12,553 fraud cases recorded within the period. To combat fraudulent activities, the CBN has placed 6,047 BVNs of bank customers on a watch list for suspicious transactions. Out of the 148.46 million active customer accounts, 130.57 million are linked to BVNs, while 6,047 BVNs are associated with fraud, and 11,871 BVNs are linked to deceased persons, as reported in the CBN Financial Stability June 2022 report published in December 2022.