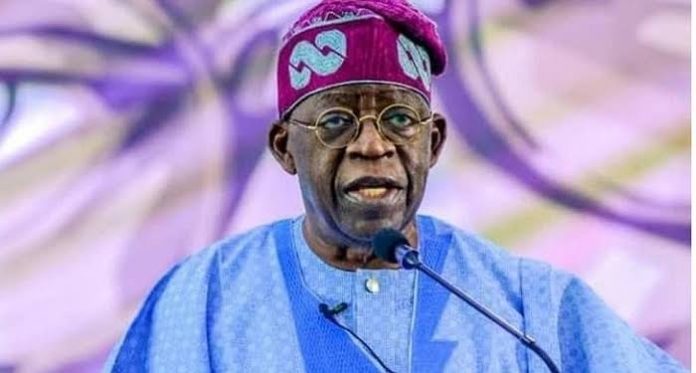 The Nigeria Labour Congress (NLC) and the Trade Union Congress (TUC) have expressed their dissatisfaction with President Bola Tinubu's proposed N500 billion palliative, stating that it is grossly inadequate to alleviate the hardships faced by workers following the removal of fuel subsidies. The labor unions are demanding a 300 percent salary increase to enable workers to cope with the challenges imposed by the deteriorating economic situation resulting from the subsidy removal.
President Tinubu recently wrote to the House of Representatives, seeking approval for the N500 billion fund to cushion the effects of petrol subsidy removal. In his letter, he proposed amending the 2022 Supplementary Appropriation Act to allocate funds for providing palliatives. He emphasized the necessity of palliative to mitigate the impact of fuel subsidy removal on Nigerians. The House is expected to deliberate on the president's request.
However, the NLC expressed dissatisfaction with the proposed amount, arguing that it would not be enough to cater to the needs of the estimated 125 million Nigerians living in poverty. Hakeem Ambali, the National Treasurer of the NLC, questioned the extent to which the palliative would address the economic hardships faced by the population. He called for a 300 percent minimum wage increase for all workers and suggested other measures such as supporting modular refineries, providing economic stimulus loans to small and medium enterprises, and investing in alternative energy sources.
While acknowledging the need for palliatives, representatives from business chambers, including the Nigerian Association of Chambers of Commerce, Industry, Mines, and Agriculture (NACCIMA), sought further clarification on how the N500 billion fund would be utilized. They welcomed the idea of providing relief but expressed the need for more information about the scope and targeted beneficiaries of the palliative measures.
President Tinubu assured Nigerians that a framework for the palliatives is being developed and that the removal of fuel subsidies was taken in the best interest of the country's future prosperity. He urged patience from the public and promised to ensure that the social security structure, particularly cash transfers, would not be compromised.
The demands from the NLC and TUC for a significant salary increase reflect the concerns of workers grappling with the removal of fuel subsidies. As discussions and deliberations continue, stakeholders are calling for comprehensive measures to alleviate the economic impact and ensure that palliatives reach those most in need