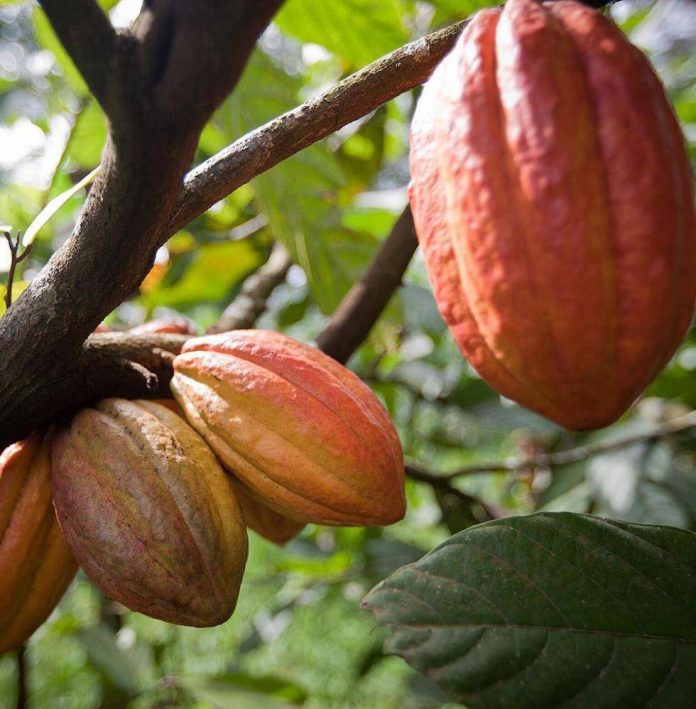 In a remarkable gesture that underscores its commitment to fostering sustainable cocoa production and uplifting the lives of cocoa farmers, Barry Callebaut, a prominent cocoa processing company, has distributed a substantial reward of N171 million to 3,000 cocoa farmers. This gratifying initiative also included the distribution of vital farm inputs, aimed at bolstering the quality and quantity of cocoa production during the 2022–2023 farming season.
Mujeeb Oniyide, the company's sustainability operations manager, highlighted that the rewards and allocation of essential farm resources serve as a motivational drive for the diligent farmers who have consistently provided high-quality cocoa beans. This step, according to Oniyide, represents Barry Callebaut's resolute endeavor to nurture a symbiotic partnership that ensures a consistent supply of top-tier cocoa while enhancing the well-being of the farmers.
Converging on Akure, the Ondo state capital, cocoa farmers hailing from Ondo, Osun, Ogun, and Cross River States, participated in the event titled 'Premium Distribution Flag-off', marking a significant moment of recognition and encouragement for their vital contributions to the cocoa industry.
Oniyide emphasized the pivotal role these incentives play in elevating the farmers' farming techniques, enabling them to achieve amplified yields while upholding industry benchmarks for quality. He noted, "To align with the National Economic Development Plans, many of these premium payments will be facilitated through a digital wallet system specially designed for the farmers. This digital approach aims to enhance the financial inclusion of the farming community."
The gratuity issuance aligns seamlessly with Barry Callebaut's Cocoa Horizon sustainability program, a visionary endeavor aimed at enhancing the lives of cocoa farmers and their communities through the cultivation of sustainable and entrepreneurial farming practices, amplified productivity, and community development.
On a parallel trajectory, the company has diligently provided training to over 5,000 cocoa farmers across Osun, Ondo, Ogun, and Cross Rivers, imparting them with the wisdom of effective agricultural methodologies, while strategically assessing the positive impacts of these training endeavors.
Recognizing the holistic needs of the farmers, Barry Callebaut has augmented their productivity by distributing essential farming tools such as spraying machines, rain boots, cutlasses, and wheelbarrows, fostering a climate of support and growth.
In its commitment to ethical practices, the company's involvement extends to ensuring children are not engaged in cocoa plantations but rather allowed to access education. The agenda encompasses human rights diligence, adopting a community-centric strategy to address the systemic roots of child labor. Moreover, an environmentally conscious approach is embedded, emphasizing agroforestry to generate co-benefits for farmers, while aiding customers in achieving their ambitious Net Zero goals.
Lawrence Afere, founder of the Springboard Farmers Cooperative in Ondo State, lauded Barry Callebaut for its commendable support and urged fellow farmers to enhance their cocoa bean quality. The program beneficiary, Adenike Ogbera, shared that the rewards serve as a magnetic force, drawing more aspiring farmers into cocoa production, and acting as a catalyst for existing farmers to escalate the production of premium cocoa. Barry Callebaut's initiative exemplifies a profound partnership that echoes across the cocoa landscape, where prosperity is cultivated and shared.