Brahamot Global Enterprise is a brand founded by Halimot Raji. The second best graduating student in her department, Department of Environmental Biology, from Ladoke Akintola University of Technology (LAUTECH).
Brahamot brand caters beyond provision of condiments. As a social venture that supports sustainable development goals, Brahamot has been working on the idea of helping people solve the problem of what healthy alternatives they can use to prepare their meals.
This goal culminated into "Brahamot food and spices natural food seasonings."
Brahamot Global Enterprise has alleviated over 1000 homes from sub-par nutritional diet and has promoted healthy-eating habits, improved conditions of the hearts and as well enhanced overall wellness and healthy living.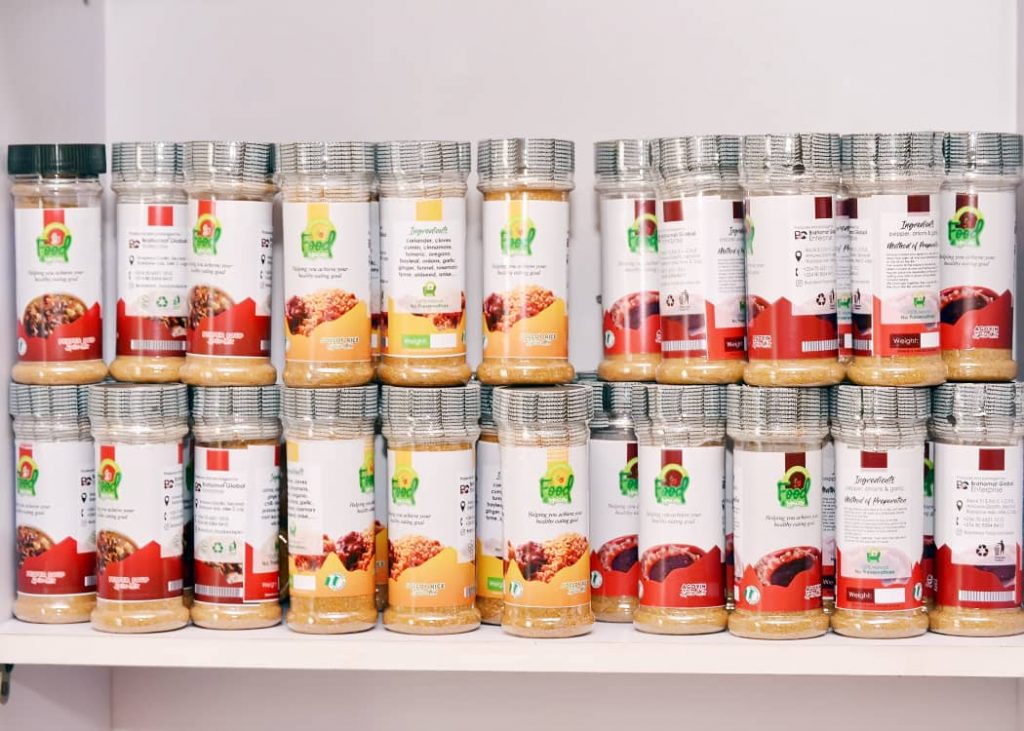 Brahamot also offers the sales of whole herbs, spices and healthy snacks too.
They help people achieve a healthy eating habit via a wide range of natural food seasonings devoid of artificial food substances.
With Brahamot, you derive wellness with every bite.
Brahamot is based in Amuwoodofin, Lagos State, Nigeria.
They can be reached via: www.instagram.com/brahamot_foodandspices
www.facebook.com/brahamot_food_and_spices.
@Brahamot on LinkedIn and Twitter.
07065511013