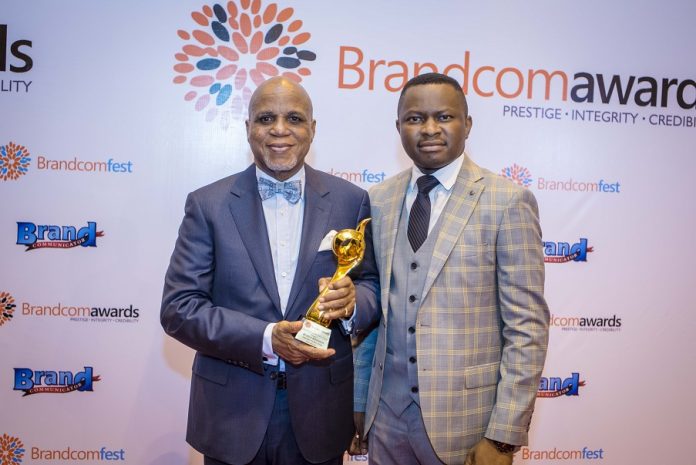 The organizers of Brandcom Awards, Nigeria's leading brands and marketing publication, Brand Communicator has concluded plans to honour and recognize brands and marketing communications professionals in the country on November 27.
The prestigious award in its second edition holds at D'Podium Int'l Event Centre, Lagos by 5pm. The awards, according to the organiser promises to be unforgettable as outstanding individuals and brands will be rewarded for their remarkable works and excellence in the year.
Noteworthy, Brandcom Awards is the celebration of the exploits and achievements of brands, agencies and notable players who are gong extra miles in making impact in the industry.
The award is also designed to be the most credible and prestigious platform recognising, rewarding and inspiring agencies, brands and individuals in the marketing and communications industry in Nigeria.
According to Joshua Ajayi, convener of Brandcom Awards and publisher of Brand Communicator, despite the challenges caused by COVID-19 and its negative impacts on businesses across the world this year, some brands, agencies and individuals have been able to weather the storm and make meaningful impacts in their various fields and as such they deserve to be celebrated.
"Despite lockdown occasioned by COVID-19 this year which affected economic activities and businesses, some brands, agencies and individuals were outstanding within their space with their innovative solutions, campaigns, consumer engagements and others," he said.
He explained further that the awards have been adjusted by industry players as credible amidst the falling integrity of some awards in recent times.
He added that the awardees were painstakingly assessed by a panel of assessors who worked on the mantra of prestige, integrity and credibility.
"In line with our tagline of Prestige, Integrity and Credibility, we set up a panel of assessors who painstakingly reviewed our nominations for the awards," he said.
Recall, the highpoint of the awards celebration last year was when the doyen of advertising in Nigeria and Chairman, Troyka Holdings, Biodun Shobanjo was honoured with the prestigious 'Hall of Fame' recognition, the biggest honour for the night for his many contributions to the growth of the Integrated Marketing Communications (IMC) industry in the country and Africa as a whole.
Similarly, some of the brands and agencies that were recongised for their leadership and outstanding performances were Access Bank, MTN, Domino's, Oracle Experience, and Noah's Ark among others.
Brandcom Awards is one of the initiatives of Brand Communicator, the magazine that also organizes Brandcomfest, the largest gathering of brands and marketing communications professionals; Women in Marketing and Communications Conference/Awards (WIMCA), the largest gathering of female marketing and communications professionals in Nigeria and Sub-Saharan Africa. It is also a partner to the biggest creative advertising shows on the continent, Loeries Africa Middle East. The platform was named PR magazine of the year 2017, 2018 and 2019 by the Nigerian Institute of Public Relations (NIPR), Lagos Chapter.