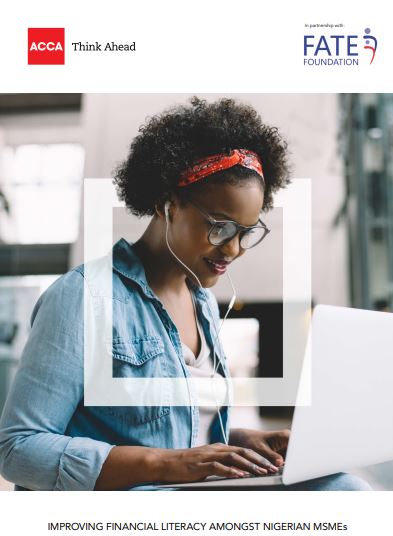 Fate Foundation has announced the release of a report on "Improving Financial Literacy amongst Nigerian MSMEs" developed by FATE Foundation and ACCA Nigeria.
The report takes a close look at the financial literacy gap in Nigeria, provides data and insights around the challenges, proffers recommendations and includes a financial literacy curriculum guide that ecosystem players can work with.
The report includes recommendations on:
Expanding the provision of financial literacy support for businesses
Standardizing Business Development Support Providers
Practical learning opportunities for businesses
Establishing feedback mechanisms to provide continuous support for businesses
Greater diversity in programme options and policy responses and much more.
Feedback, questions and/or clarifications on the report can be shared  via policy@fatefoundation.org.
Download the report HERE