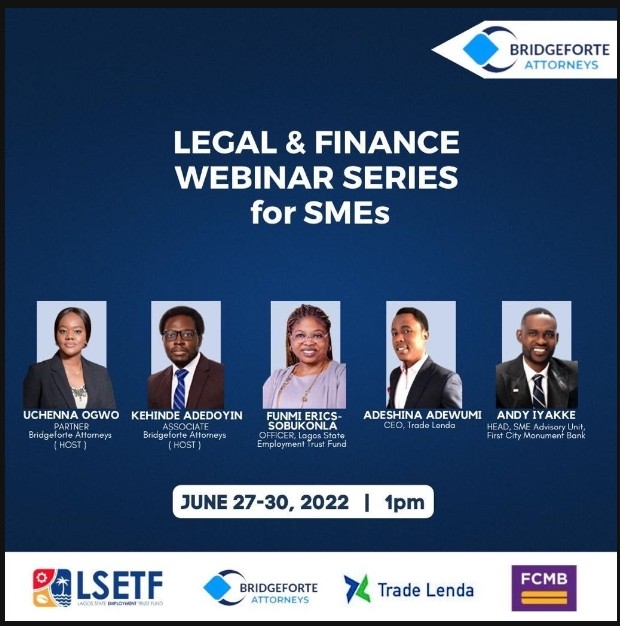 Join Us at the Bridgeforte Attorneys Webinar Series!
Running a business is easier when you have a vast knowledge of the financial and legal requirements involved. In light of this, we are pleased to invite you to the Legal and Finance Webinar Series organised by Bridgeforte Attorneys!
We will be speaking on the second day of the series, on the topic "Business Financing: A Major Growth Catalyst for the Promotion and Development of Micro, Small and Medium Scale Enterprises" at 1:00 pm.
We encourage you to participate in the daily sessions and learn all that you can. This is a FREE opportunity.