The stage is set for the Caladium Lagos SME Bootcamp as Small Business Owners in and outside Lagos State, Nigeria prepare to attend the event scheduled to hold on the 26th of November 2022.
The Lagos SME Bootcamp is Nigeria's foremost SME growth hub with the sole aim of enhancing SMEs' management capabilities to reduce their risks of failure.
The event, renowned as the largest gathering of SME Owners in Nigeria will also mark the 5th year anniversary of the Caladium Lagos SME Bootcamp.
Also, attendance for the SME Bootcamp is FREE while registration is compulsory for interested participants.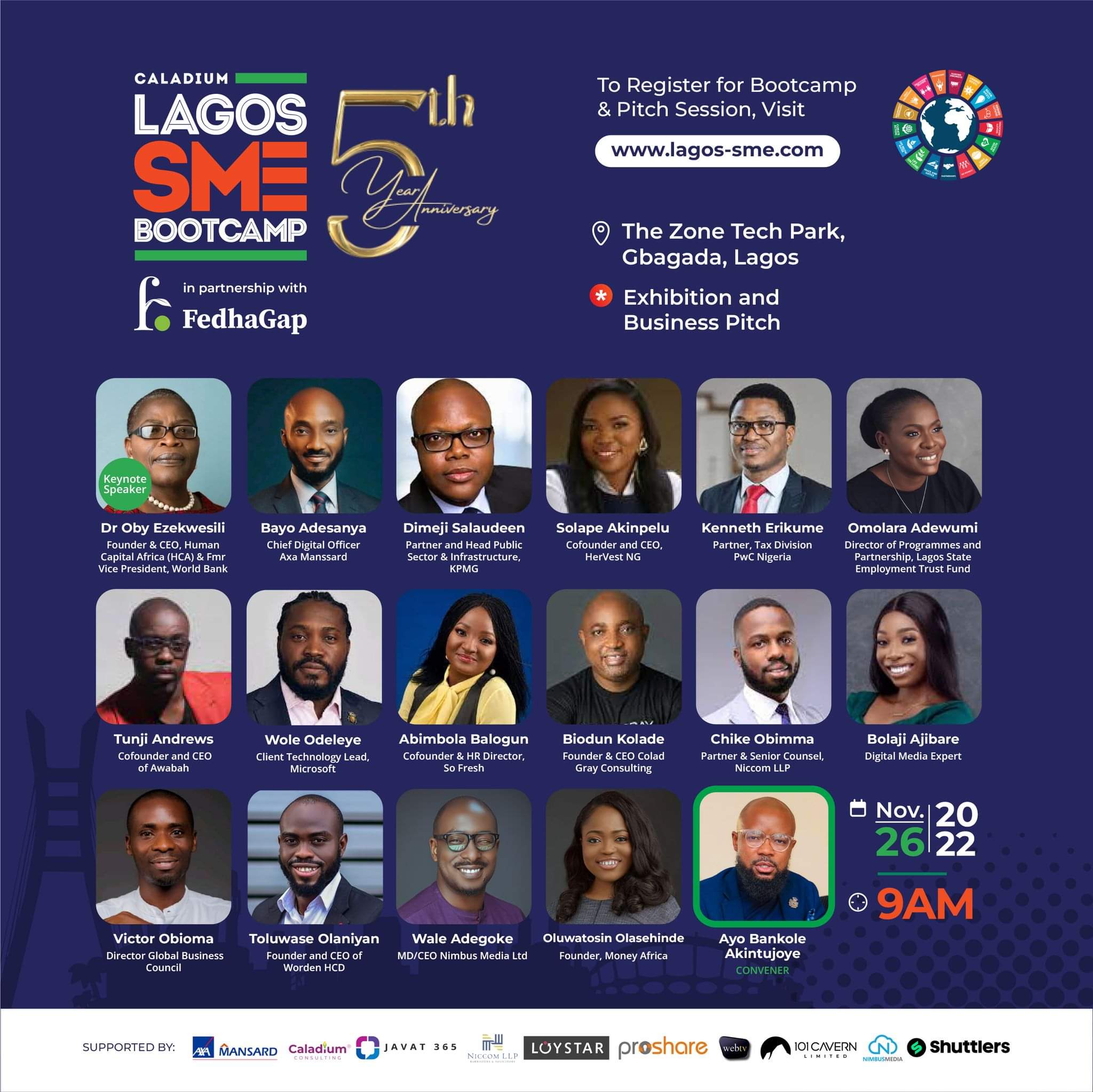 For this year's edition, the features include:
1,000 SMEs
2,000 Virtual Participants
10 Proven Business
Leaders/Speakers
Business Pitch Sessions
Exhibitions
Date: November 26, 2022
Location: Lagos
Note: Registrations for Business Pitch Sessions has closed but you can register as a participant for the main event here.
For more information, you can visit the official website.