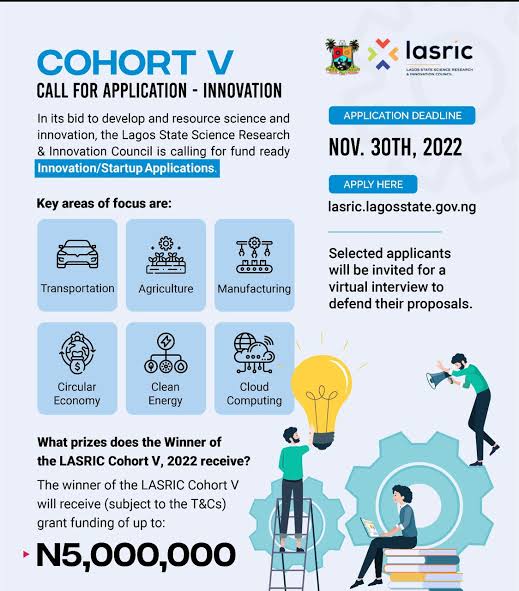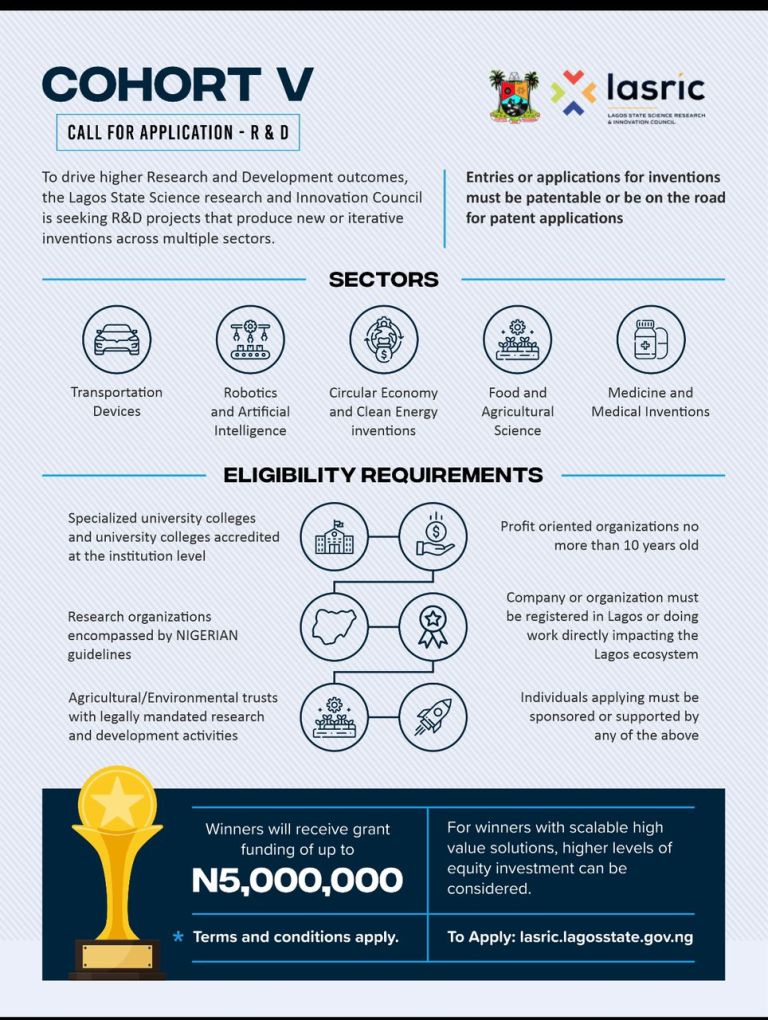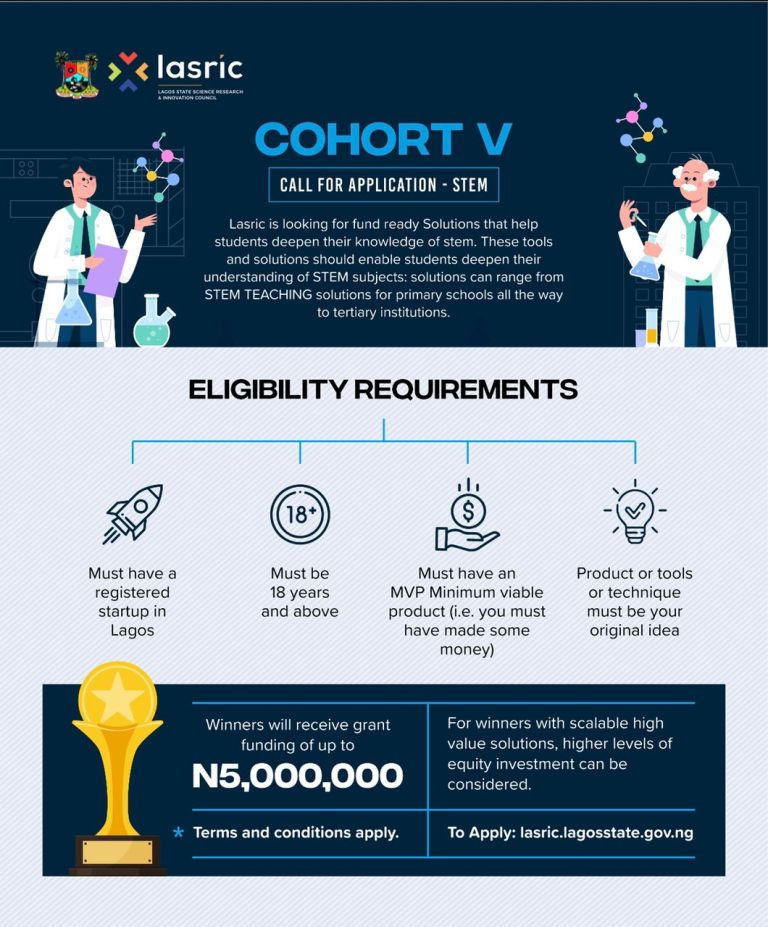 The Lagos State Science Research and Innovation Council (LASRIC) is calling for applications from innovative and tech-enabled projects and solutions.
The applications are open for the following categories:
a. Fund-ready innovative startups with Minimum Viable Products (MVPs)
b. Patentable research & development projects aimed at tackling challenges in Lagos State.
c. Solutions that aid the understanding of Science, Technology, Engineering and Math (STEM) in educational (primary – tertiary) institutions
Benefit
Winners will receive grant funding of up to N5,000,000!
Deadline: November 30, 2022. 
Please read the information and eligibility criteria on the banners carefully before you apply.