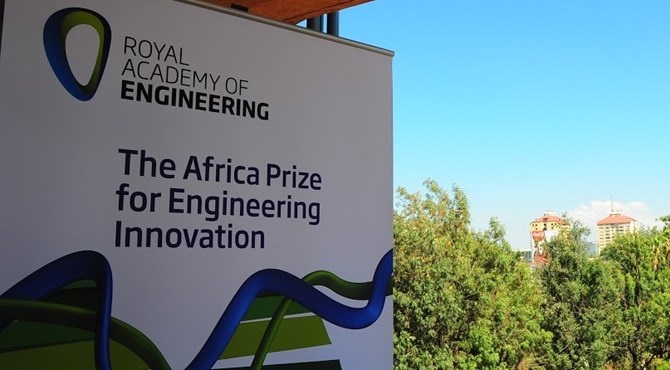 The Royal Academy of Engineering Africa Prize for Engineering Innovation 2024 is now accepting applications.
The Africa Prize assists audacious entrepreneurs and innovators in creating local and scalable solutions to the continent's everyday challenges.
In November 2023, the Africa Prize will welcome its tenth cohort. Since 2014, the program has provided stringent business coaching and lifelong support to over 130 entrepreneurs from 20 African countries through the Africa Prize alumni network.
Over 70% of the alumni's engineering and technology businesses are now profitable. The Africa Prize alumni collectively generated more than USD 14 million in grants and equity funding and created over 3,600 jobs, nearly half of which were for women.
Benefits 
The winner of the Africa Prize will end up receiving £25,000, with three runners-up receiving £10,000.
Up to 16 selected applicants will receive a one-of-a-kind eight-month support package to assist them in gaining momentum in their businesses, including detailed and personalized business training, sector-specific engineering mentorships, communications support, pitching prospects, and access to the Academy's network of high-profile, experienced engineers and business professionals in the UK and across Africa.
Eligibility for participation
The primary applicant has to be a citizen of a Sub-Saharan African country. The lead applicant (the person participating in coaching) for teams of two or more must be a citizen of a Sub-Saharan African country.
When applications end on July 25, 2023, the lead applicant must have reached the age of 18. There is no maximum age.
Prior shortlisted members or winners, as well as anyone involved in their team or innovation, are not qualified to participate in the program again.
To completely participate in the program, the applicant must have a high level of English language competency, as it is wholly conducted in English. The application must be written completely in English.
Applicants may apply as individuals or as a group.
The lead applicant must be English-speaking and based in Sub-Saharan Africa; if based elsewhere, it must be temporary for studies or other reasons.
The lead applicant must possess an engineering innovation, but they do not have to be a graduate or student of engineering to apply.
A letter of assistance from a university, research institution, innovation hub, or prior incubator program is required for the lead applicant
Industrial researchers and institutions are ineligible.
Where applicable, the lead applicant has to submit an authorization letter from the originators/collaborators of the IP to this innovation.
As part of their application, the lead applicant must include a technical diagram and a photograph that demonstrate the technical aspects of the innovation.
Any new product, technology, or service that relies on engineering research in its wider definition, that covers a broad spectrum of fields, can be considered an innovation. Agricultural technology, biotechnology, chemical engineering, civil engineering, computer science, design engineering, electrical and electronic engineering, ICT, materials science, mechanical engineering, and medical engineering are examples of such fields. If you have any doubts about whether your area of expertise qualifies as engineering, please contact the Academy to negotiate your application.
How to apply
Click here to apply for the Royal Academy of Engineering Africa prize. The deadline for application is Tuesday, July 25, 2023.