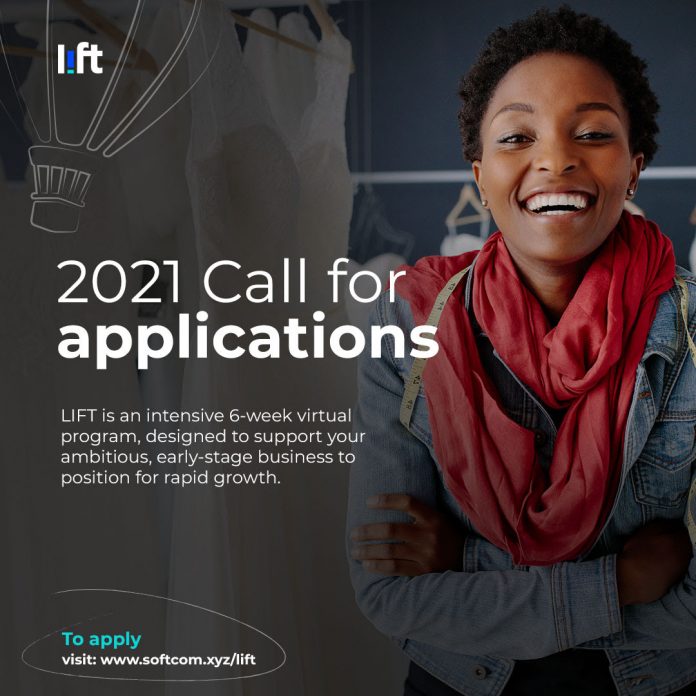 LIFT is a  6-week virtual program designed to equip you with the knowledge, tools, coaching, capital and community that will position your business for rapid growth.
Knowledge

In-depth, tailored and practical business curriculum.

Access modular content focused on finance, marketing, strategy and operations.
Learn from expert facilitators and business leaders at live classes.

Capital

Funding to expand your business.

Demonstrate your business potential at LIFT pitch day event.
Access up to 1 million Naira in funding through grants and low-interest loans.

Tools

Digital products to improve your business operations.

A suite of market research, payment, retail and inventory management software.
Technical support at no additional fees and discounted license fees per product.

Coaching

Hands-on guidance to accelerate your business performance

Community

Lifelong access to a peer network for learning and support
Criteria: 
Apply to the Lift program if your business has:
been in operation for at least 9 months,
at least two (2) full-time employees.