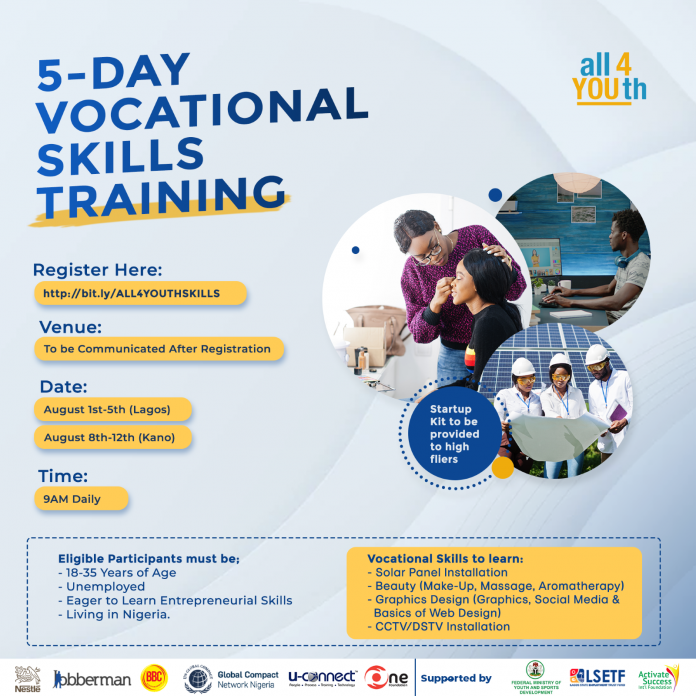 Would you love to dedicate five days to learning skills that will empower you to become a successful entrepreneur?
If yes, we encourage you to register for Alliance for Youth's upcoming vocational skills training program.
The program offers FREE training in:
Beauty (makeup, massage and aromatherapy)
Graphics design (graphics, social media and basics of web design) and; CCTV/DSTV installation.
Eligibility:
Participants must be 18-35 years of age
Unemployed
Eager to learn Entrepreneurial skills
Date:
August 1st – 5th (Lagos)
August 8th – 12th (Kano)
If you are a high-flying participant, you will receive a startup kit.
Click HERE to register for the training now.